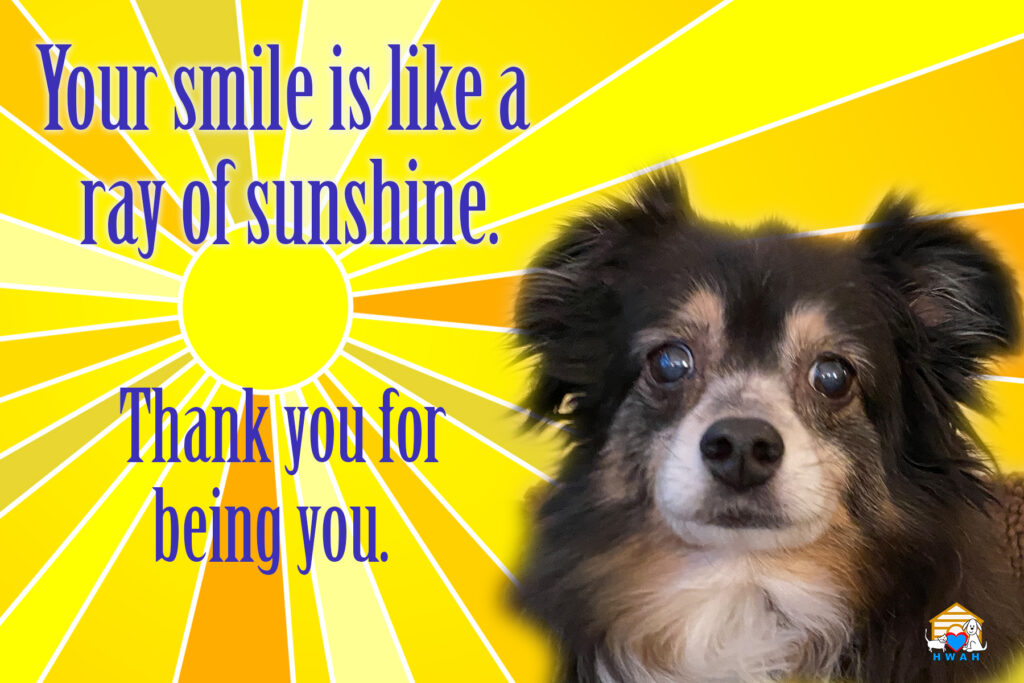 Today we are thinking about everyone who has been impacted by the Coronavirus and hoping that you are able to keep yourself and your loved ones safe.
Here at HWAH we have cut back to just a small crew of volunteers in order to have fewer people in harm's way. No visitors and most all of our Short Term Care buddies have cancelled their stays as so many people are unable to travel.
We have asked our core volunteers not to come if they have been feeling sick and with less people in the Sanctuary we can keep a safe distance from each other. We have hand sanitizer at each entrance, and even have an ear thermometer at the ready to check temperatures.
We are fortunate to have the supplies we need, in large part thanks to our supporters who have ordered food and pottie pads from our Wish List, or have dropped off donated items in our receiving area. THANK YOU!!!!
From Sher:
"We are missing all of you, thinking about you, hoping all are safe and healthy and thanking each of your for your continued support and encouraging emails, cards and FB posts."
XXOOSher
Please follow and like us: