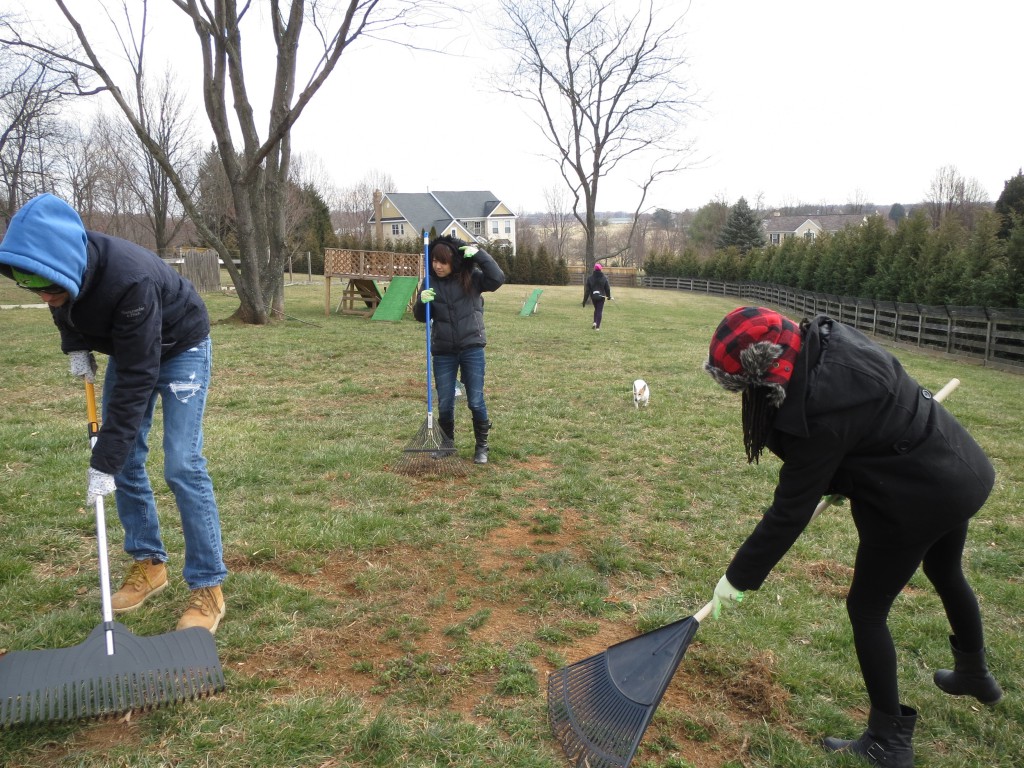 Volunteers are a valued and integral part of House with a Heart (HWAH). They provide outstanding care to all of the residents. HWAH volunteers are wonderful people who have a passion for helping senior dogs and cats. You must be at least 18 years old to volunteer.
Volunteers have a chance to take on roles in areas that interest them and where they can best use their personal and professional talents. There are 3 types of positions including:
Assisting in the care of HWAH residents and visitors (giving the animals more human interactions, as well as excellent care)

Maintaining the sanctuary (reducing expenses allowing more funds to directly support the residents)

Fund raising activities (increasing public awareness of HWAH) 
CURRENT POSITIONS AVAILABLE:
ONSITE VOLUNTEER HOURS ARE 11am-2pm Monday – Saturday.
Saturday outside cleanup: 
Poop scooping
Emptying poop buckets
Cleaning scooper tools
Blowing debris from patios
Spraying deodorizer
Exercising Joie the poodle!
OFFSITE POSITION
Fundraising for special events
Making our homemade doggie cookies for the residents
Below are examples of the activities that volunteers perform:
Supervising outdoor exercise for dogs

Grooming and bathing dogs

Special Clean-Up Day Events**

Cleaning "doggie" areas

Yard work (leaves, snow, or weed removal)

Doing dog laundry and dishes

Small carpentry, electrical, or plumbing jobs

Painting

Doing other HWAH errands

Proposal writing

Computer help (blog, newsletters, website)

Event planning, fund raising

Cleaning litter boxes and cat areas*

Feeding, playing, grooming cats*
*To join our cat crew requires that you have experience with cats
If you are interested in becoming a volunteer, click here to fill out the Adult Volunteer Form. We will review each Form and contact you when HWAH has a need that matches your interests and time availability. Please be specific on your hours of availability.
Thank you very much for your interest in volunteering at HWAH. For volunteer matters and requests, please email  hwah.lori@yahoo.com .