Since House with a Heart opened its door in 2006, we have said good-bye to eighty-one of our cherished residents. They will always remain in our hearts and we are eternally grateful for the time we had them in our lives. We find comfort in knowing we fulfilled our mission by providing them all with a loving home for the last years of their lives.  On this page we Honor some of these special friends.
Dixie-Memorial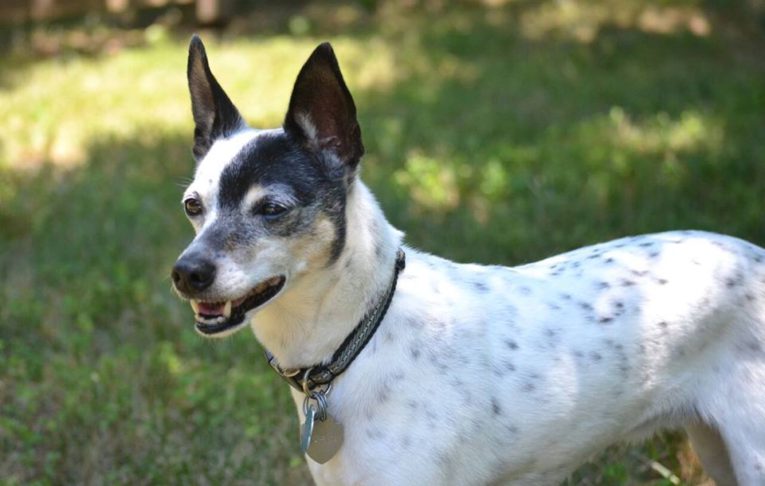 Dixie and Marlie have lived their entire lives in a local community of Sisters, however, the Sisters have been relocated, all but one to nursing homes. So they were unable to keep their beloved pups, and we were glad to welcome them to HWAHDixie was a spayed female Rat Terrier. She was friendly and incredibly loving!Dixie Doodle as we called her sometimes was a real Diva!!! She would rush up to anyone who arrived at HWAH to give them an effusive hello, a little dance move on her hind legs…MAYBE a quick kiss, and then POOF! As if the curtain has come down on the last curtain call….D O N E!! Head high in the air, Decorum back intact, off she walked, all prim and proper!!! It was fun to watch her let the facade slip away once in a while. Dixie was definitely not a cuddly pup, but she was beautiful, and when she did give you her attention it was really special. Sadly we lost her March 8th after a two week battle with pancreatitis, along with related complications.
Nora – Memorial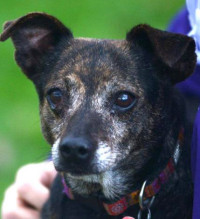 Nora lived outdoors on a chain for 9+ years. She was a resilient dog who is the sweetest human loving dog. She loved and respected other dogs and cats. She loved attention, and we made sure she got it after all she's been through.End of the story: Big Bruno said….. "Ms Nora was happy to see me…she even smiled. Sher spoke with the vet and we all knew it was time. They placed Ms Nora in my lap and she went peacefully. Big Bruno was there in the beginning when we got her and at the end. Thank you Sher for giving her the best 3 years any one can ask for". February 13, 2019
Buddy – Memorial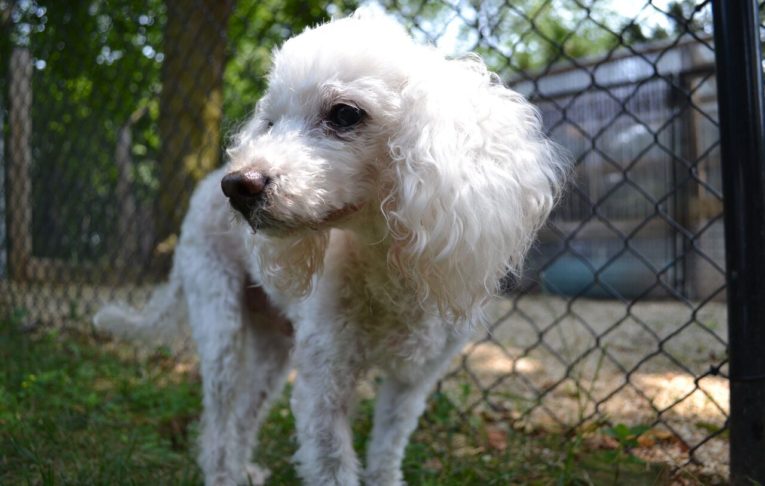 Buddy Buddy was packed in a crate full of cats and transported from North Carolina to a Baltimore Cat Rescue. Imagine their surprise when out came a scared poodle! They called a poodle rescue, who then called us. When we picked him up, he was in horrible condition. Broken jaw, fleas, matted, bad heart. He was scared at first, but then realized we were there to save him. He loved every dog and human he met. He stole the hearts of everyone! We decided he was too fragile and wanted him to spend the rest of his years with us. We estimated he was around 15 when he came to us 2 years ago. He broke our hearts when he left us on March 23rd 2019.
Clementine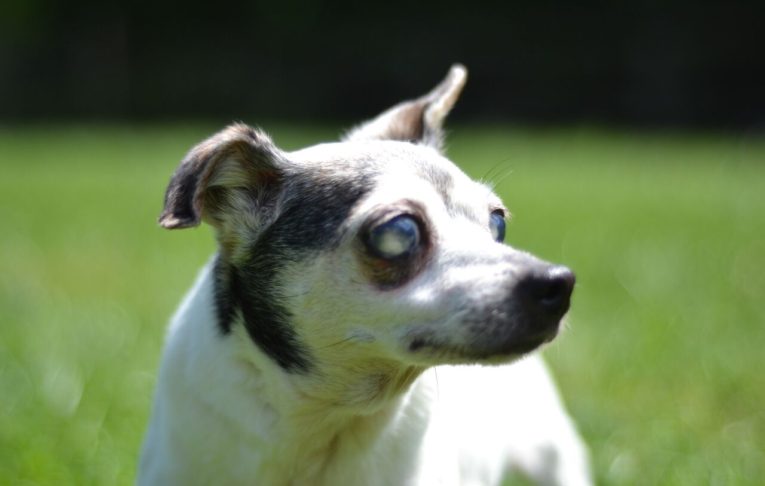 Clementine was one of 66 dogs seized from a woman who claimed to be running a rescue. She had many health issues, but we kept her as comfortable as possible. Her BFF was our very own VP. He came to visit her often to carry her around for hours to show she was loved. She left this world on Oct 4th, 2019 and is now free to run.
Raini – Forever Foster – Memorial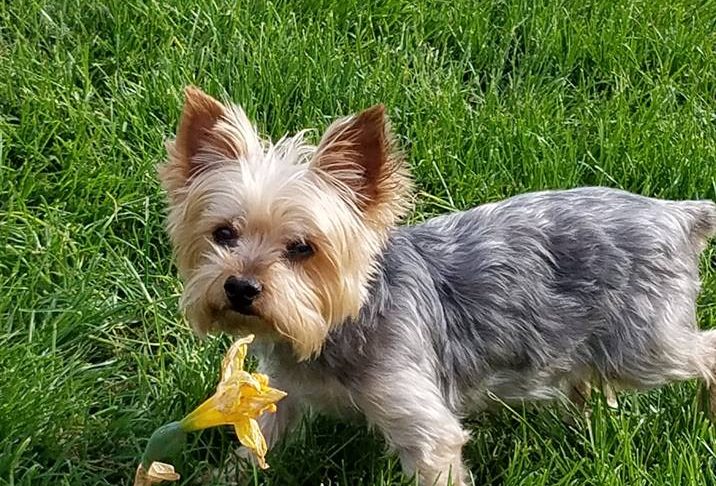 Raini was a 14 year old Yorkie who came to HWAH through the Buster's Buddies program. Raini had been living with an elderly lady who passed away, and was then returned to his original owner who could not care for him because of her busy life. Raini had a severely damaged heart and his prognosis was extremely poor. But thanks for his forever foster angel, Cindy, he had a whole new life:. " Raini loved to go for walks, he pranced along until he came across something he needed to smell and mark. He knew when it was almost dinner time. He headed right for the car, enough walking. 🙂 We just loved him." March 27, 2019
Gidget – Forever Foster
Gidget was a sweet senior Lhasa Apso.  Gidget and was living the good life with Mark and Nancy, one of our Premier Foster homes.  Nancy kept us laughing with stories about Gidget and all of their other Foster charges.
Poor little Gidget could easily be confused for a dirty lump of fur when she was found on the street in Baltimore before she was brought to Senior Dog Sanctuary of MD, but a thorough grooming revealed an adorable little pup. She was blind, but with some guidance she was able to get around fairly well- even going up and down stairs and over obstacles. She also walked well on a leash, though it was at her own pace because this sweet girl was certainly no aspiring track star. This little couch potato was happy to snooze the day away with her tongue peeking out, and would be even happier to do so with company on a nice comfy couch or her very own dog bed. Sadly, we lost Gidget at the age of 15 on November 28th.
Tinker – Memorial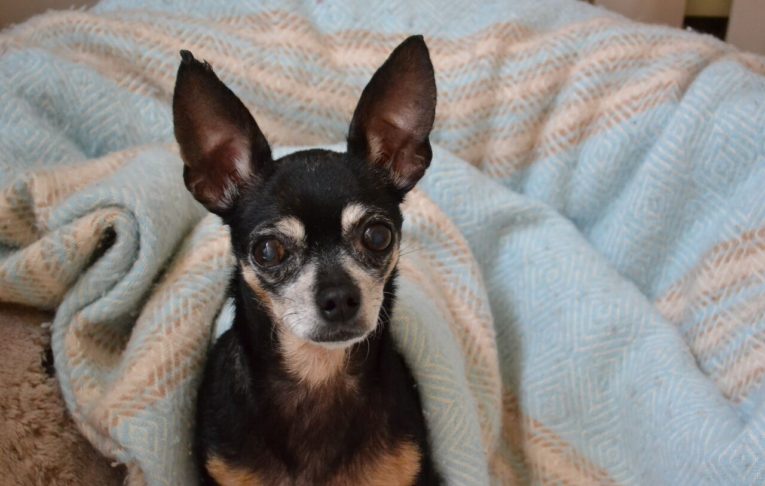 Our Crazy Chihuahua Tinker the Stinker succumbed to cancer. Her Liver values were off the charts, she had a temp of 104 and she tucked her tail as she strutted about and that told us she felt awful…
Emily transported our girl to VRA to be checked out and when they confirmed it was time to say goodbye, Frances went over immediately to hold her as she passed gently onto her next adventure. May 17, 2019
Wrigley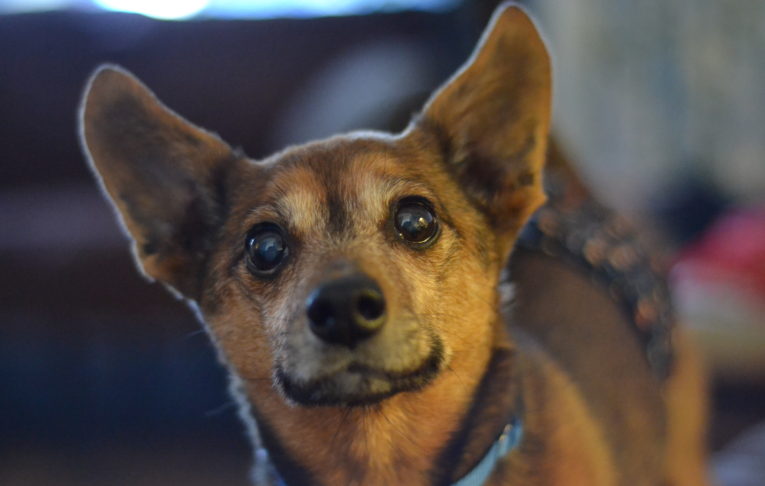 Wrigley came to HWAH with his mother Casey in 2017. They were given up along with their dad Pappy when their owners moved to Florida. Pappy was adopted, but Casey and Wrigley were still at the shelter when we found out about them. They were 15 and 16 years old. Together, they got the love and attention they needed in their final years. Casey passed away in late 2018. Wrigley woke up in distress on the morning of Oct 1st. He was rushed to the hospital and put on oxygen for a couple days. We thought we had more time with him, but sadly that wasn't the case. Wrigley was 17 years old when he passed on Oct 3rd.
Rocky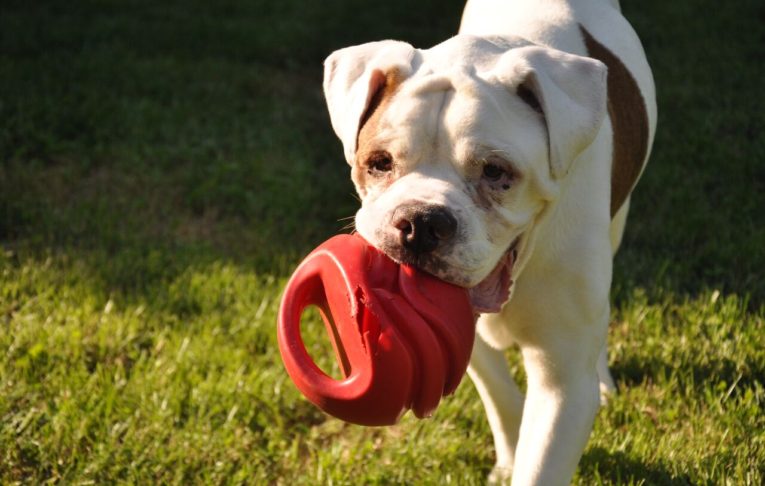 Rocky was brought into BARCS following an Animal Control violation. His condition was absolutely heartbreaking. This poor pup was very emaciated and presented with entropion in both eyes, a small mass on his right eye, severe dental tartar, a small cyst like structure on his left scrotal sac as well as a ruptured mass on his anus. We got his weight up to where he was able to handle all the surgeries needed to make him more comfortable. He was a favorite with several volunteers who would come spend quality time with him. He was a sweet boy and loving boy. Rocky said goodbye to us on Novembr 9th.
Farewell, Master, yet not farewell.
Where I go, ye too shall dwell.
I am gone, before your face, A moment's time, a little space.
When ye come where I have stepped, Ye will wonder why ye wept.