Since House with a Heart opened its door in 2006, we have said good-bye to eighty-one of our cherished residents. They will always remain in our hearts and we are eternally grateful for the time we had them in our lives. We find comfort in knowing we fulfilled our mission by providing them all with a loving home for the last years of their lives.  On this page we Honor some of these special friends.
Marlie-Memorial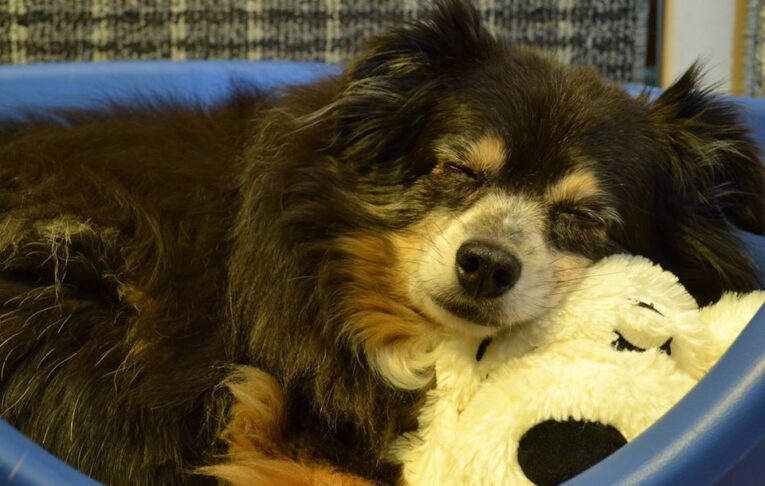 Marlie (and his companion Dixie now passed) had lived their entire lives in a local community of Sisters, but once they were unable to keep their beloved pups, and we are glad to welcome them to HWAH
Our Marlie passed over the rainbow bridge in November of 2020. Marlie was wrapped in a blanket that one of his Sisters handmade for him so he was covered in love completely. I know that all of the Sisters who loved and cared for Marlie and Dixie for so many years before bringing them to House with a Heart were lifting him and us up in their prayers.
Raja – Memorial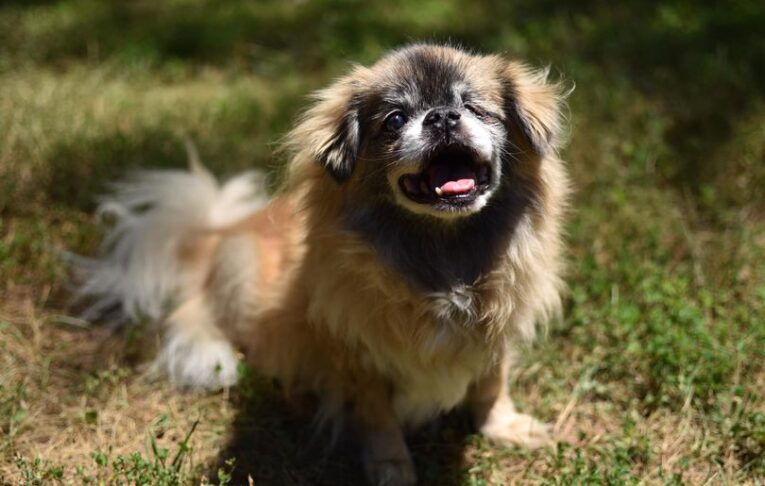 Oh Raja, such a quiet sweet sweet boy. Loved having his face rubbed. He came to us in December of 2019 at the tender age of 18. He was so well taken care of in his previous life, he lasted 10 more months with us. He loved to bask in the outdoor sunshine and was sometimes hard to get back in! We will love and miss you my Raja. 😢 October 20, 2020
Bear – Memorial Forever Foster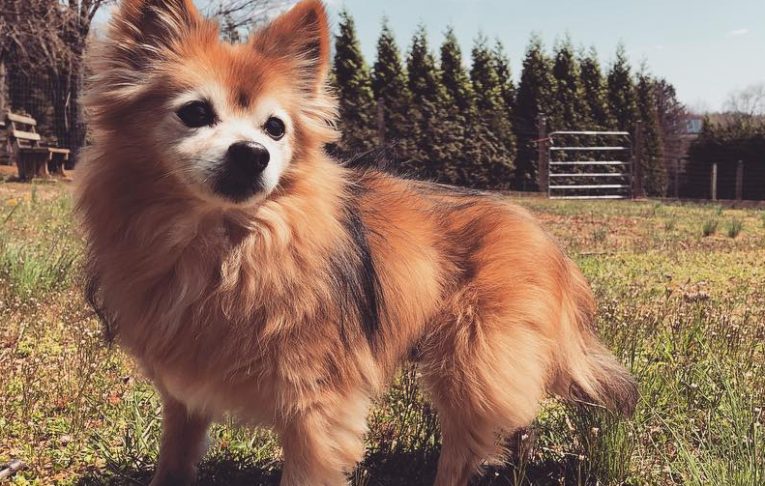 Bear was left behind when his owner could no longer care for him. He arrived at HWAH with toenails so long that it hurt him to walk. He needed to be neutered, have a good teeth cleaning and a tumor removed. John and I were so lucky Bear fell into our hearts four years ago. He brought us joy, laughter and love. But his 16 yr old body told us he was tired and it was time to go. Our hearts break today, but our memories will live on. Say hi to Shelby and Teddy, I'm sure they will be there at the gate to welcome their newest Angel. Love you forever Bear. October 13,2020
Gianni – Memorial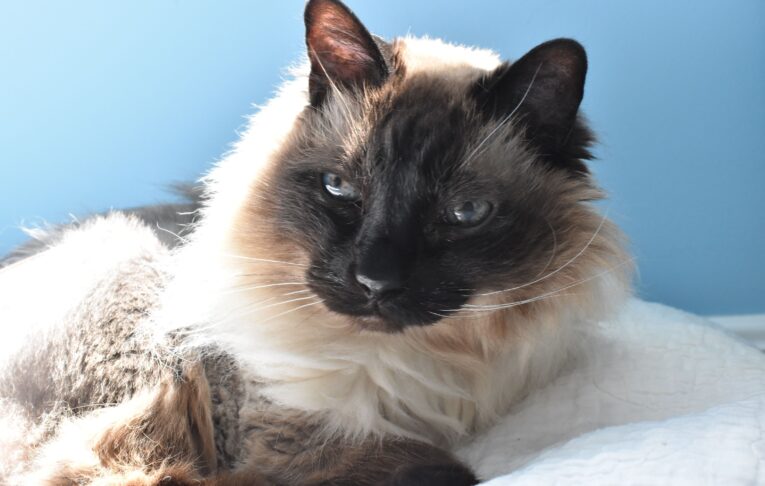 On Thursday afternoon we had to say goodbye to our sweet senior kitty Gianni. Gianni was surrounded by his family and he passed peacefully with the help of Dr. Karen from Solace.
Gianni had a very difficult time with colon issues that finally were just too much for him to bear and we did not want him to suffer. Gianni was a 20 something, amazing sweet tempered kitty and he was an absolute favorite with everyone who met him.
He is now with his brother Giorgio and his friend Lucca…Hugs and HOPE XXXOOsher October 1, 2020
Daphne – Memorial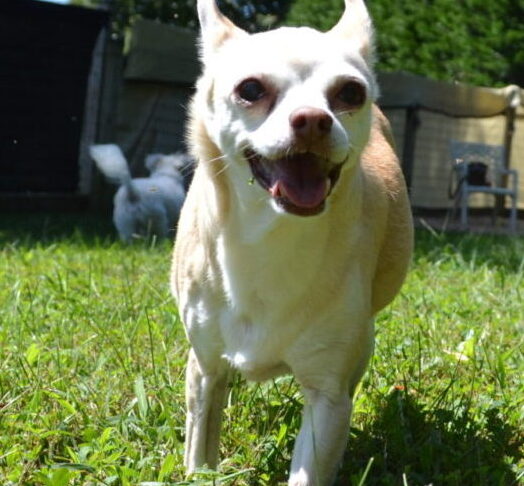 This darling Chihuahua was rescued from a puppy mill and taken to the local shelter. Unfortunately, while in foster care, she jumped off a chair and broke her leg and the same thing happened in her second foster placement! When the shelter wanted to amputate her leg or euthanize her, we brought her to the Sanctuary. Luckily under our care, Daphne's leg healed without the need for further surgery. Daphne became the Queen of the sanctuary. She reigned over all the new pups and grew more and more loving as the days went on. She was loved by many, and loved them back. On a sad day in September 2020, we had to say goodbye at the tender age of 16. Her body had given up. Many tears were shed, as with all of our goodbyes. She is now running free and our hearts will never forget her.  September 13, 2020
BooBoo – Memorial Forever Foster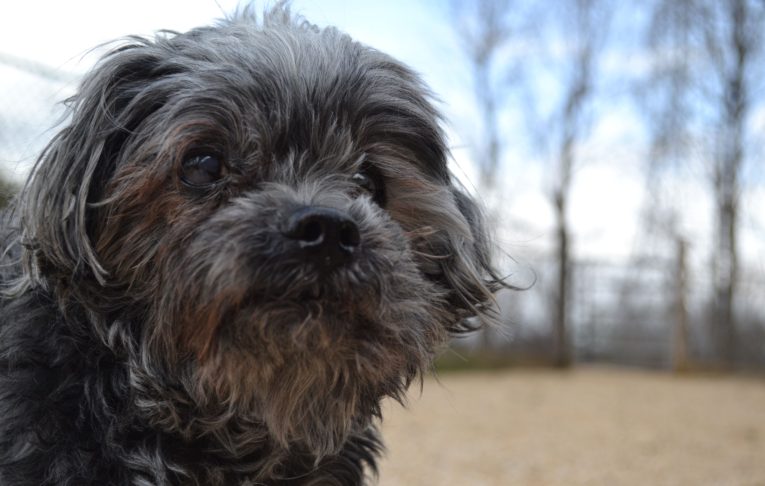 Darling little BooBoo was a blind poodle mix who was abandoned by his family in North Carolina. They dropped him off at their vet and walked away. When we saw his sad story, we immediately went into action and had him transported to us by wonderful volunteers. We fixed him up and sent out a plea for a new forever home. But he stole our hearts and we just couldn't let him go, so we adopted him. He had the comfort, love, and safety of never being abandoned again. He wss such a snuggle bug and was a HWAH Forever Foster with Nancy and her family. July 13, 2020
Fluffy – Memorial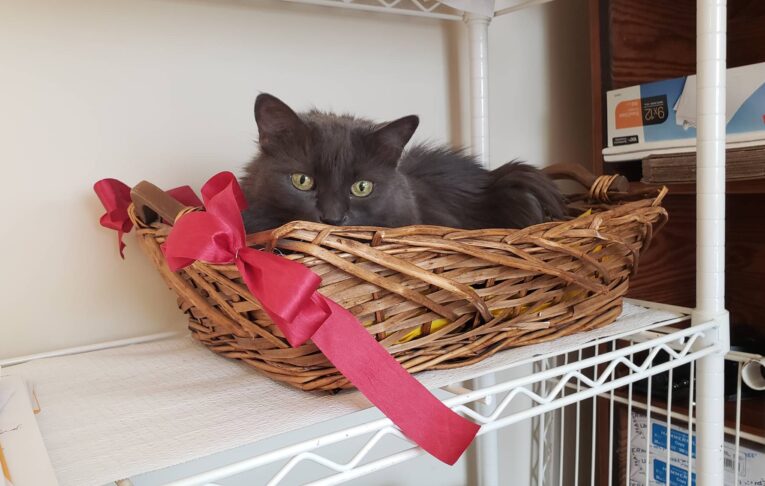 Fluffy was rescued as a tiny kitten when her Kitty Mom could no longer care for her. She was bottle fed and raised at HWAH. Fluffy is the Queen of the Kitty Roost. You can never be sure where she will turn up. She has no fear of the dogs and will strut her stuff whenever and wherever she can!
Sad News this evening – April . Our feisty girl kitty Fluffy went from eating well and playing with her laser light, begging for treats and hating her hair being brushed to being quiet and complacent and lethargic on Sunday. Emily took her to see Dr. Handel this afternoon and her blood work showed that she was in severe Kidney Failure and there wasn't anything we could do to help reverse her condition. Fluffy was a relatively young kitty at just a bit over 13 so this was unexpected and incredibly sad!
Please send warm and loving thoughts to accompany Fluffy on her next journey and if you are inclined to…… even light a candle in her Honor. We will miss you Fluffy!!!!
April 2020
Jenny-Memorial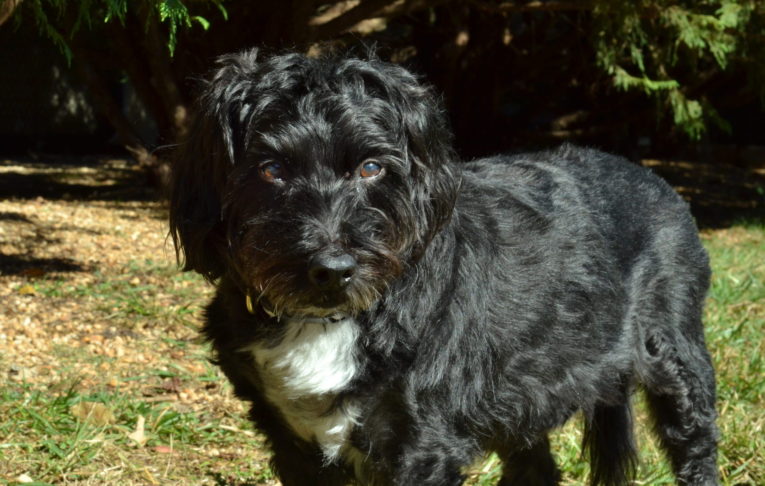 Jenny, our beautiful 16 year old Portuguese water dog Jenny was rescued from a hoarding situation. She had been placed in two foster homes that were unable to rehabilitate a dog that had emotionally shut down.
Frances took Jenny to Kentland Veterinary Hospital Friday, February 7, 2020 and around 4pm Jenny passed with Frances there with her. Frances fed Jenny her favorite cheeseburger treat from McDonalds and Jenny passed peacefully.
It wasn't an easy decision but Jenny needed to be freed from the pain in her body and in her heart. She was only a happy dog when she had Buddy with her and then Logan. After Logan passed she was really depressed.
She did have moments of joy when she was outside with her other visiting doggie friends and with Emily. Those times were fewer and fewer as she became more and more physically debilitated. It was time to give her peace. February 7, 2020
Farewell, Master, yet not farewell.
Where I go, ye too shall dwell.
I am gone, before your face, A moment's time, a little space.
When ye come where I have stepped, Ye will wonder why ye wept.