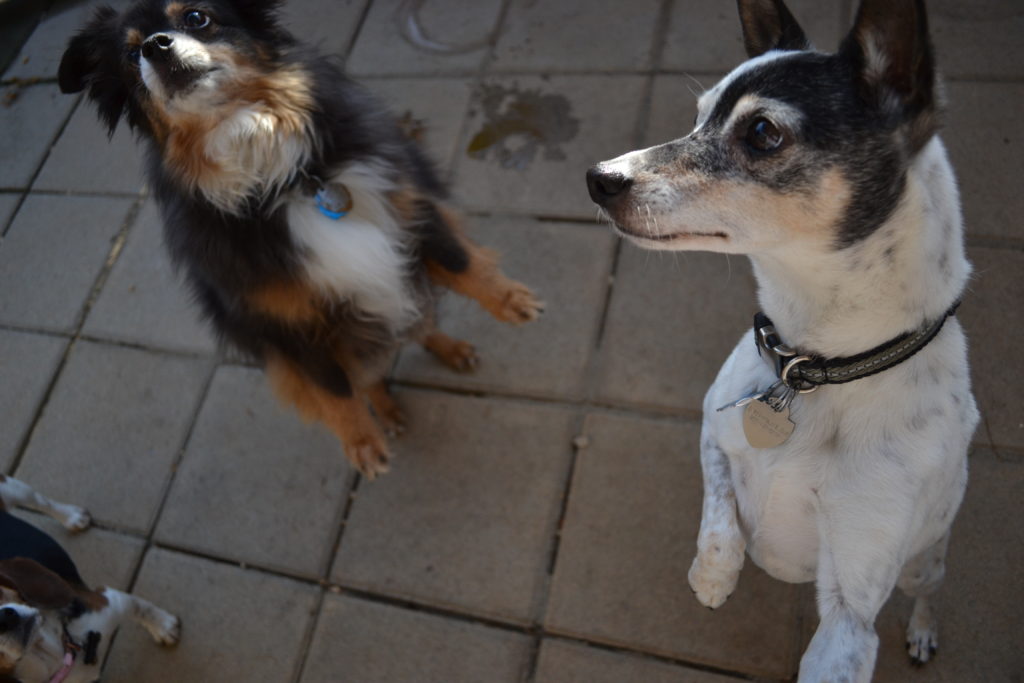 Here's the story of how two dogs came to HWAH and it was discovered that they are also dancing dogs….
Dixie and Marlie were in need of a new home to live out their golden years together! They have lived their entire lives in a local community of Sisters, however, the Sisters have all been relocated. Sadly, they were unable to keep their beloved pups. Here is the story of how we found out they are also dancing dogs…
Email to Sister: (December 26th)
Hello!!  ME again!!!   I keep meaning to ask you if anyone ever danced around with Marlie and Dixie???  Sometimes if some music comes on and I am feeling especially happy I will start to dance around the kitchen and Marlie AND Dixie will come running and start jumping up and SMILING!!!!   Xxxooo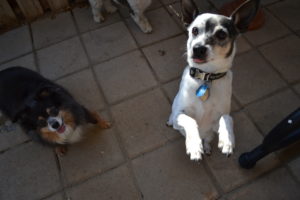 Email reply: (January 3rd)
How precious!!!  I love it!  I never did that dancing, maybe Sister R did???  Great!  I'm glad you are all having a good time!  Happy New Year to all of you!  By the way, I must tell you, when we were looking for a good place for these precious dogs, I prayed to two Franciscan Saints – Sr. Junipero Serro who was canonized a Saint.  He worked in the CA missions with the Indian people.  The other was just recently Beatified (first step to Canonization) Blessed Solanus Casey – another marvelous Franciscan Priest.  THEY are the ones who helped us find YOU!  Now I pray daily to them to continue to obtain blessings for YOU, you volunteers, and all your doggies!  You are prayed for EVERY DAY>  That is the least we can do for you!  Love, Sister Thank you, Thank you and Thank you!  Dance with them for me!!!!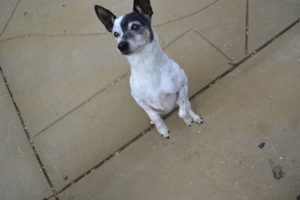 Second email reply:
Dear Sher, (January 9th)
Peace! This is Sister. I checked with our little sister, Sister M. She loves to dance…so I asked her if she ever danced with the dogs…YES –YES –YES…and they loved it!!!
You are so good, and we are so happy you are taking good care of our little ones! No longer ours, but YOURS!
You cannot imagine how grateful we are that you were found!! Thank you so very much. God bless you and hugs for both Marlie and Dixie!!! Love and prayer for you and all your volunteers and projects! Sister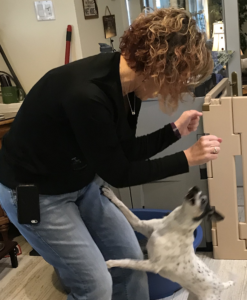 Please follow and like us: