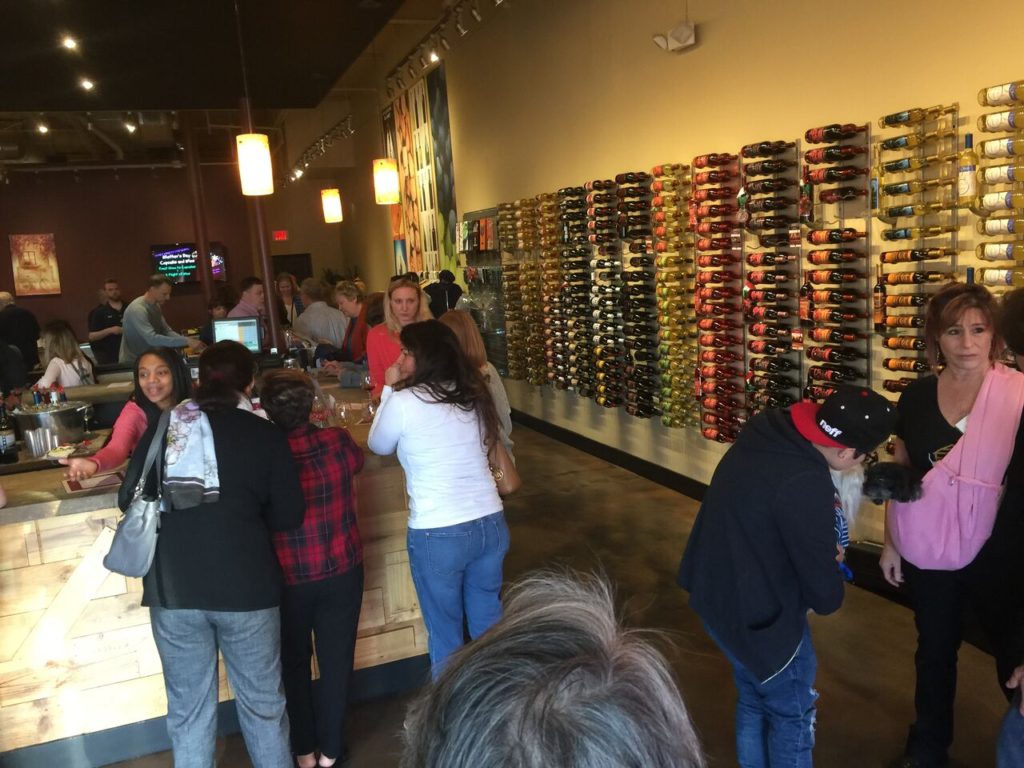 We are very excited to share with you the results of our first fundraiser for our K-9 Medical Miracles Program:
Attendance was high – we had approximately 90 to 95 folks during the course of the evening – Thank you all who bought tickets, even if you were not able to attend.
The party (as you will see, it was just like a party – good food, good friends, good music, and of course, good wine) got started right away, and continued until the doors were closed at 9:00 PM.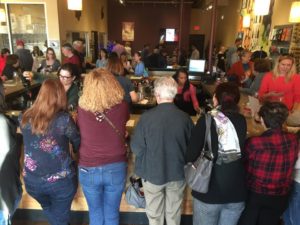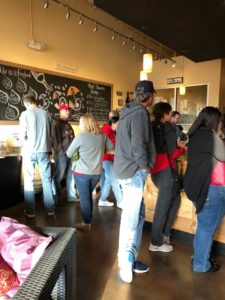 "Hi Everyone! This is Lori, Assistant Director for HWAH. I want to give a shout out to my amazing team of volunteers that made the Olney Winery fundraiser a success. Andy, my right hand guy,  Kathleen, my left hand girl, Tessa my sous chef, Sandra for collecting so many wonderful auction items, and the set up and clean up crew Ronnie, Marianne, Michele, Rich, John, Lisa, Chris, and Scott. I'd also like to thank Poppy, Riley, Monroe and Spike for giving free kisses to everyone and being so well behaved. I'd like to thank The Lourdes of Jazz for their musical talent. It was our first fundraiser and it was a fantastic turnout and a great time! Can't wait to do this again! "
😜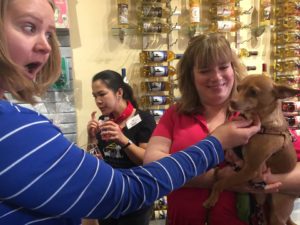 From Sandra: "You did such an extraordinary job, Lori Whitehurst! The event was amazing and everyone had such a good time. Kudos to you and your team".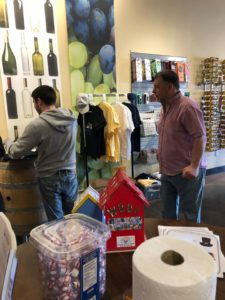 And we are very pleased to announce with the online donations, Silent Auction proceeds, and Winery event purchases, we raised over $ 5,900 for our K-9 Medical Miracles Fund, which will continue to help Senior and Special needs dogs – by providing necessary medical care to make them adoptable from the shelters and get them into their local rescue or a new forever home.  Thank you one and all!
Please follow and like us: