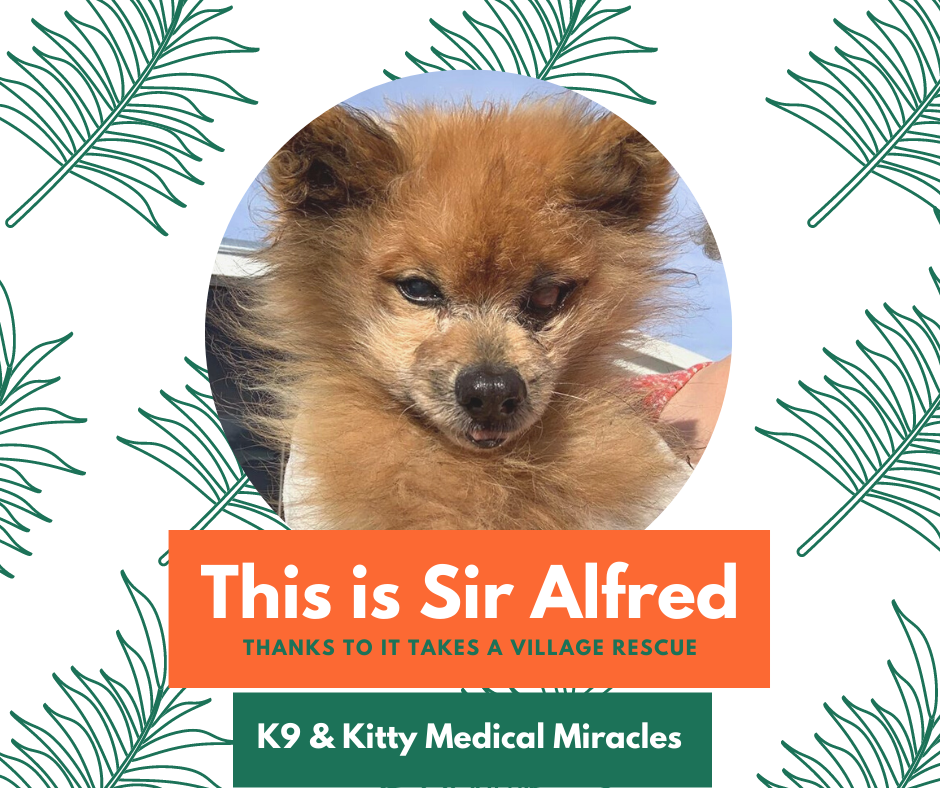 Meet Sir Alfred, now a totally blind 12 year old Pomeranian.  Here is his story told by It Takes a Village Rescue in Sanford NC:
"Alfie has a severe eye ulcer that was left untreated too long so he will need the eye removed. He also has several infected teeth and needs neuter while he is under anesthesia".
12/28/2019: "Sir Alfred will have surgery Jan 7 to remove his eye. He will then need a full dental with extractions and neuter.
We had said we would not take any more rescues until 2020 but this sweet senior is taking a turn for the worse in the shelter and he needs out now. Donations will be much appreciated. He will be going to Pinehurst Animal Hospital and Dental Clinic this am. They made room to see him ASAP".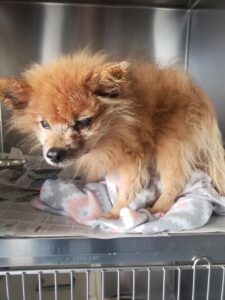 Thanks to YOU House with a Heart was able to give a K9 & Kitty Medical Miracles Grant to cover both the eye surgery as well as the dental.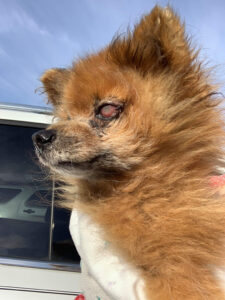 Update July 2020:
"Hey!  He's had some complications and unfortunately had to have his other eye removed. So now he's lost both eyes. 
We have decided to keep him as a hospice foster and just cover his vetting costs until his time comes. He knows his foster home and family and it seems like the best decision for him.  He's very attached to his foster dad. Here they are napping together. Foster mom snapped this pic yesterday".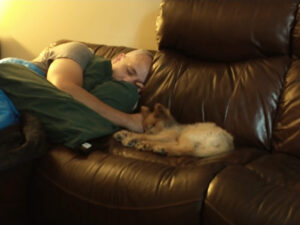 Please help us save more dogs like Alfie, by donating to our K9 & Kitty Medical Miracles Fund, and together, we can give these senior dogs and cats the care and love they deserve.