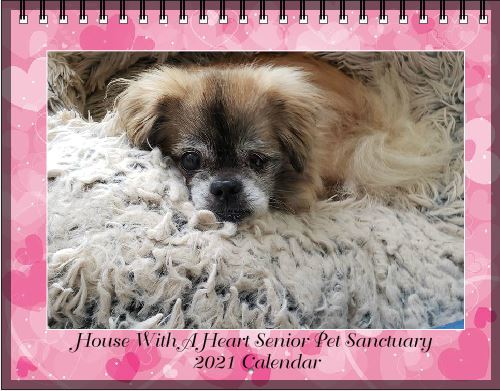 K9 & Kitty Medical Miracles in Action – Raja gets a new home…"What a day…I picked up our next K9 Medical Miracle dog, (now 19 yr old) Raja from his home today. What a sweet boy! Transported him to our sanctuary to hold him until Gray Face Acres Senior Dog Rescue brings him to his foster home. He is great with other dogs, very sweet man" (as told by Lori, our assistant director).
And then Raja worked his magic, and became yet another of the special seniors who now call House with a Heart Home with Lori as his Forever Foster mom…
We want to continue to help senior and special needs dogs and cats through our K-9 & Kitty Medical Miracles Program. We established this program three years ago to help senior animals by providing necessary medical care to make them adoptable from shelters and to get them into their local rescue or a new forever home.
Working with 18 rescue partners across the U.S., we helped give a second chance at love and a good life to 51 senior dogs from shelters to date  And we want to give a second chance to even more dogs and cats this year and beyond!
P.S.  Thanks to the CARES Act, individuals can deduct up to $300 in charitable contributions on their 2020 federal tax returns. If you are able, please make a gift today to help animals in need!
So please Click to Donate  and help Raja "Go For The Win"!
 "His family is very appreciative to know he will be well taken care of in his final years. We are so grateful for our rescue partners who help us save these senior dogs" as told by Lori, our assistant director.
Raja…. loves his cozy bed. Try as we might to get him to sleep in the Doggie Den, Kitchen or Office he always goes back down to the Sunroom and finds a soft bed to snuggle in. He is an 19yr old pup whose parent can no longer care for him. He is a true little character!!
He is a solitary Gent. I have to tell you a little about him. He doesn't see well or hear well either so when he is outside walking around I have to sneak up behind him and then quickly scoop him up to bring him back in. He is always calm and allows it and I ALWAYS think if it were me I would be totally terrified of someone grabbing me from behind.