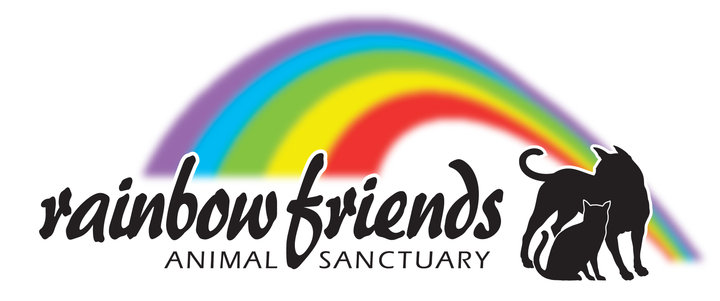 And the Winner of the HWAH Seriously Senior Dog Grant is…..
Rainbow Friends is the recipient of a grant from the "House with a Heart Fund for Seriously Senior Dogs" selected by The Grey Muzzle Organization.

Regarding their efforts in the wake of the recent volcano in Hawaii:
"Since early May and to the present life has gotten even busier as the sanctuary volunteers are involved in the disaster relief efforts of families and their pets displaced from their homes as a result of the Kilauea volcano eruptions and continuing lava flows that have destroyed 637 homes, ~2,500 residents evacuated and lava has covered 6,144 acres of land.
The sanctuary is 18 miles from the volcano and lower Puna areas affected by the lava flows, and the pet-friendly emergency shelters are in Kea'au and Pahoa about 10 miles from Rainbow Friends,  Because we are so close and are known to be a "no kill/pets alive" sanctuary displaced families are seeking refuge for their pets with us rather than at the humane society.  For those pets that cannot be housed at the sanctuary our volunteers find foster homes for those that hopefully will be reunited with their owners. Some residents will by necessity be moving from the island and cannot take their pets with them. We expect that many senior dogs may not be traveling to distant homes as air transportation costs will be prohibitive.
 Rainbow Friends is also distributing pet food and pet supplies (leases, collars, bedding, kennels, kitty litter) and providing medical care to pets in the emergency shelters.  The sanctuary is far enough away from the lava flows, and air quality remains good, so none of the 350 residents dogs and cats (including senior dogs) are in danger.  The number of calls for assistance has tripled since early May.  Our volunteers are tireless (but tired) and doing as much as possible to help during this disaster situation.  About 400 families with pets have been helped so far."
 If you would like to help support their efforts, here is a link to their website: Donate to RainbowFriends In Hawaii

They have also shared how they will be using the HWAH Grant for Seriously Senior Dogs…
"This grant will supplement our existing program that provides dental and medical care to senior dogs to include the special needs of "Seriously Senior Dogs," dogs who are age 12 and older. The funding will also be used to provide medical treatment for seriously senior dogs that remain with their low-income owners.
Finally, we will develop and implement a lecture program called "Aging is Not a Disease" to educate pet owners and sanctuary volunteers about the canine aging process and encourage their partnership in the care of their aging dogs. The free lectures will be provided quarterly by Sabina Wenner, DVM".
We are so pleased to support Saving Seriously Senior dogs through this grant, and we could not have done it without your support!
Why a Seriously Senior Dog Grant?  These are funds that go to an approved 501(c)3 organization that offers a program that specifically helps Seriously Senior Dogs (at least 12 and up) outside of the House with a Heart area.
House with a Heart will continue our own K-9 Medical Miracles program to help local rescues bring seriously senior dogs out of shelters, and find a forever home.
Please follow and like us: