We're so happy that we get to share pictures of our pups and kitties when they're safe, happy, cozy and warm.  The key to making that happen?  Our amazing and dedicated volunteers.  We are losing one of our wonderful volunteers as she moves out of state, and we wanted to recognize her years of dedication and service!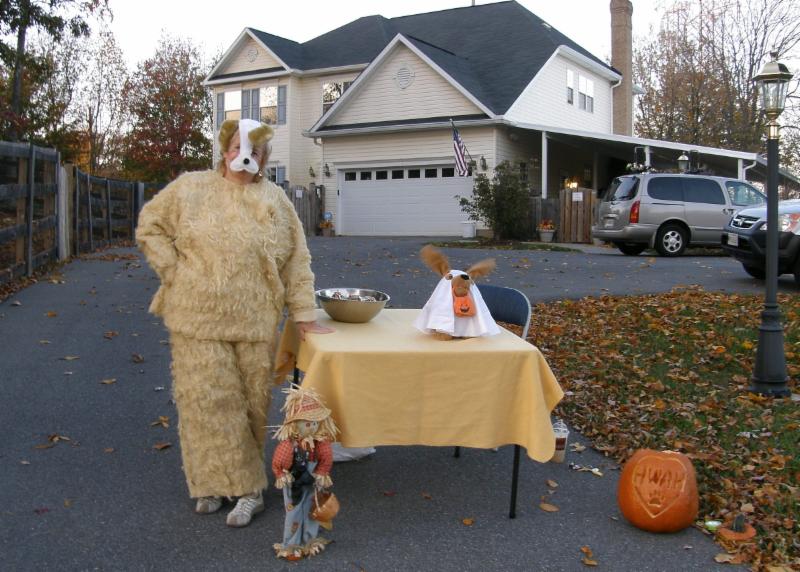 (Pam when she first began volunteering at the Sanctuary- manning the Trick or Treat station on Halloween!)
Pam has been a volunteer since 2010 and this year was her final year at the Sanctuary. She has moved to sunny Florida and we wish her the very best.
Pam was a do-it-all member of the HWAH family – from grooming to poop scooping to playtime to kennel assistant to housekeeping.  She literally did it all. And she always did it with a big smile on her face and with great love in her heart.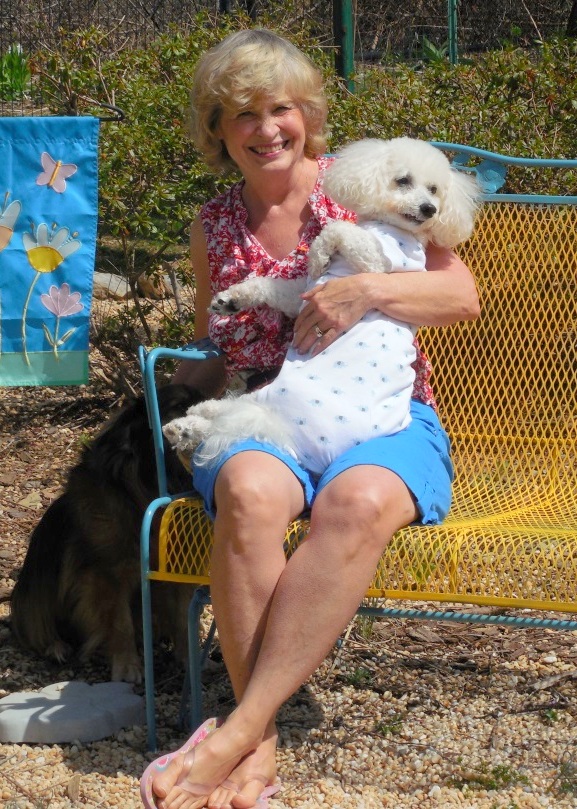 We love you Pam and miss you dearly.  Please come visit us often!
Please follow and like us: