Olney Winery – Sips for Senior Dogs Fundraiser
April 22 @ 6:00 pm

 – 

9:00 pm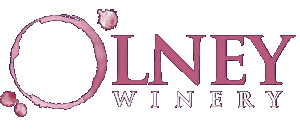 Hold the Date! Sunday, April 22nd FROM 6:00 pm – 9:00 pm.
 Please join House with a Heart Senior Pet Sanctuary for an exciting evening out sipping wine, wonderful company, tasty hors d'oeuvres, raffles and silent auctions. All money raised will go directly to our K-9 Medical Miracles Fund.  if you can not join us, and would like to donate, please click here: K-9 Medical Miracles

 Tickets are $25.00 per person online. $30.00 at the door.
 Your evening's experience will include:
A delicious sampling of five wines or one glass of wine of your choice
Complimentary hors d'oeuvres and desserts
Raffles and silent auctions
A $3.00 coupon toward the purchase of your first bottle of wine.
Click Here to purchase your tickets
If you are unable to attend, but would still like to donate, please click here:  K-9 Medical Miracles