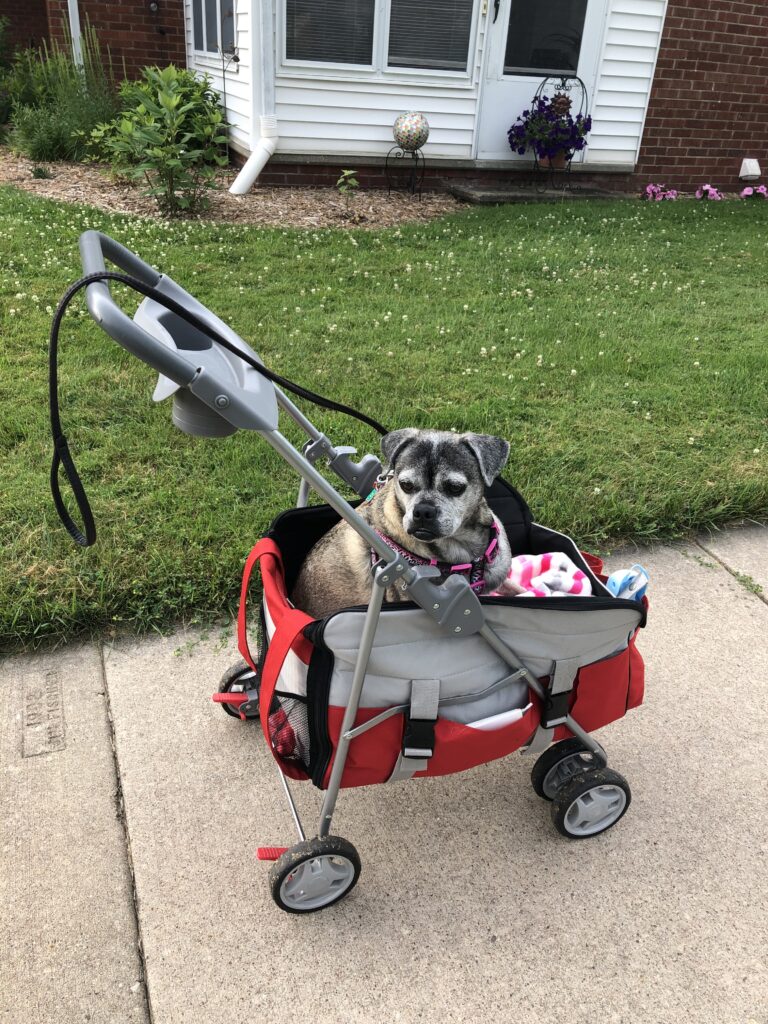 Monday Moments with Sher – Today I share the story from another Rescue Angel…
In Theresa's words – here is the story of her Bella…. "This is Bella, who I adopted from the local shelter almost four years ago. She had been surrendered, missing much of her hair, due to severe allergies, which my vet described in this way: he had "never seen a dog test so significantly positive to so many things."
That being said, we did not give up until we found the right treatments to control her allergies and make her comfortable and happy! Sadly she was diagnosed with sarcoma in December 2019. We did everything we could to make sure she wasn't in pain and we gave her the best life until we had to say goodbye this past December.
I am now dedicated to only adopting senior and/or special needs dogs. My plan when I retire is to have my own senior pet sanctuary (with my sister!). I wish we could start tomorrow!! Until then, I continue to share the virtues of adopting senior pets with anyone who will listen!!
Bless you for all you do for animals!"
Please share your Rescue Angel stories and photos – we applaud all Rescue Angels – you are making the world a better place!!!
Hugs and HOPE…XXXOOOsher