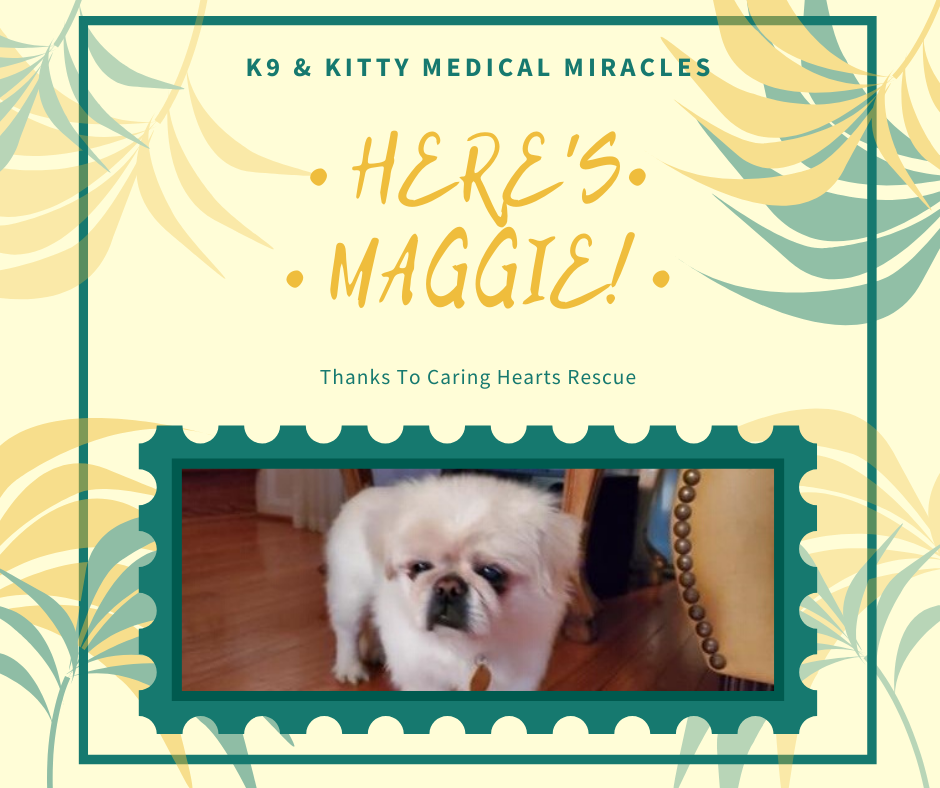 Everyone welcomed Maggie to Caring Heart Rescue. She came to CHR in February 2020. Her former family was expecting a second child and felt that she was not getting the attention she deserved. Maggie is a 13-years-old Pekingese, and we are all grateful she is safe.
She immediately went to their local vet for some diagnostics. Sadly, her teeth were in horrible condition with one tooth even showing a visible crack. She was on pain management up until the dental was completed.
"Maggie just went in for the dental. Sadly, she had 2 abscessed teeth at the root. The doctor removed 8 teeth. Also, she had bloodwork and a urine test to make sure she is in OK shape. She's doing much better this week".
Thanks to You and a K9 & Kitty Medical Miracles Grant from House with a Heart, the dental was performed almost immediately.  And more good news!
 On March 18th, Caring Hearts Rescue shared:
"Sweet Maggie has found her forever home. At 13 years old, this sweetie has years ahead of her to experience the love and security she needs"!
Please help us save more dogs like Maggie, by donating to our K9 & Kitty Medical Miracles Fund, and together, we can give these senior dogs and cats the care and love they deserve.
https://housewithaheart.com/support-hwah/medical-miracles/