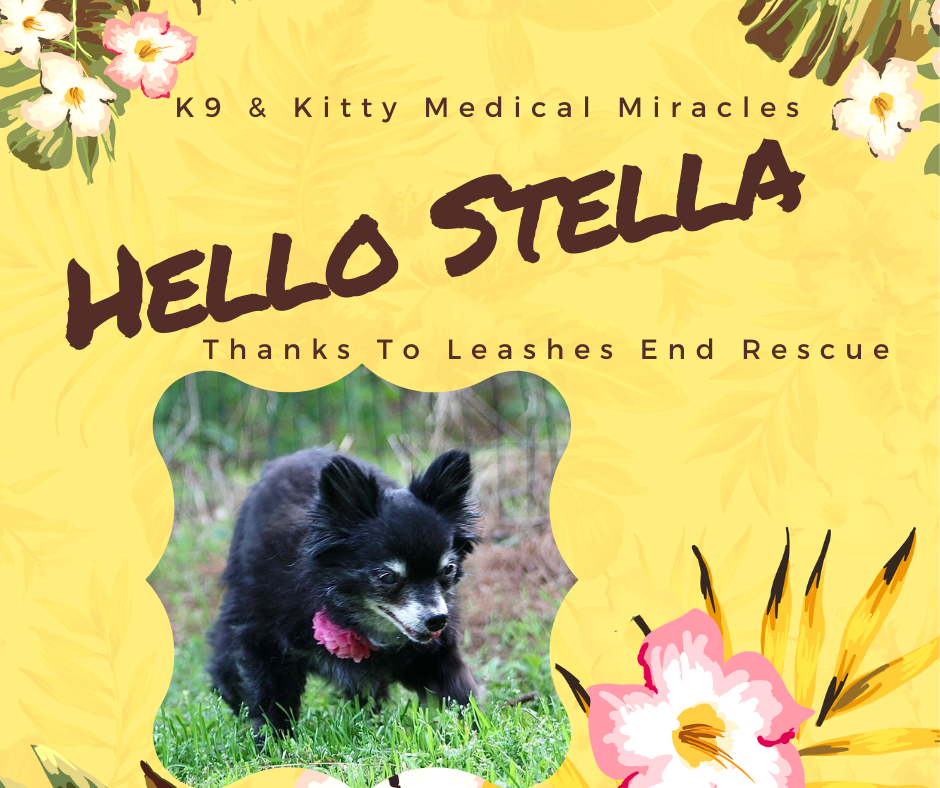 Here it is, Folks, Your Moment of Zen … featuring 16-year-old Stella.
She's positively ancient! Her back is hunched. Her eyes are cloudy. Her hearing's not so great. But … Stella still has plenty to say. So you better listen up! Ain't that right, Stella!  Smile! It's a new week! Happy Monday!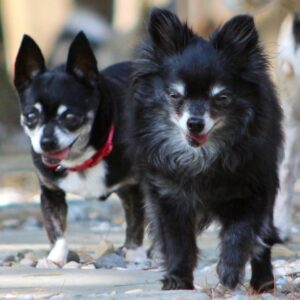 Original Story:
We'd like you to meet another K9 & Kitty Medical Miracles pup!
Stella joined one of our Rescue Partners, Leashes End at the age of 16 yrs old. She's nearly blind with nuclear sclerosis and limps from a luxating patella. She was so matted that it took their groomer three days to clear them. Her mouth had been neglected for so long, her teeth were so rotten, that the vet feared some extractions would cause her jaw to deteriorate! She had gone years without seeing a vet, and it showed. Leashes End reached out to us for a grant to help pay for Stella's dental surgery, and we were happy to oblige! The surgery was a success!
One year later, Stella has acclimated to life at Leashes End in no time. She's such a spitfire! She's the first to run barking out the door at neighbors walking down the street. She's a perfect fit with her high-energy Chihuahua pack! She is so incredibly loved, and got the second chance at happiness that she deserved.
Please help us save more dogs like Stella, by donating to our K9 & Kitty Medical Miracles Fund, and together, we can give these senior dogs and cats the care and love they deserve.