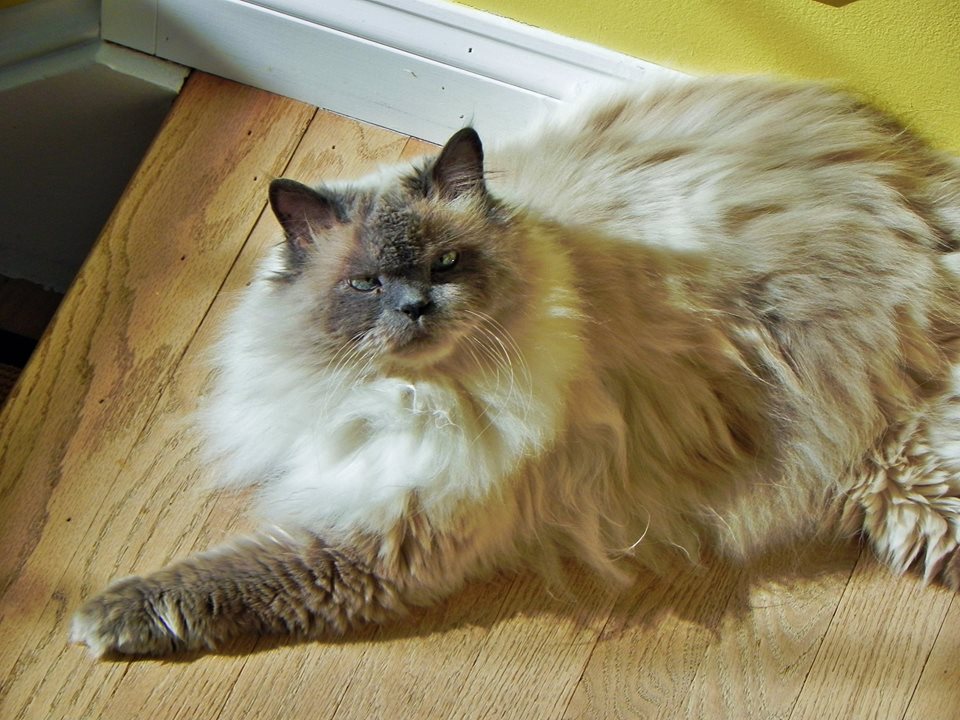 Giorgio was one of the most magnificent kitties you'd ever want to meet. He'd been at the Sanctuary for many years and lived in luxury with his feline buddies in the upstairs kitty suite, being pampered by the volunteers who came to spend time with Giorgio and his friends.
Occasionally, he'd make his way around the Sanctuary to visit with the pups.
 Our wonderful volunteer Susan took this photo of Giorgio and tells us: "The gorgeous Giorgio is a Himalaya lilac point kitty. He came downstairs to say "Kas haro cha" ("how are you" in some parts of Himalaya)." He hopes everyone is having a great weekend!
Letting Giorgio Go: May 13, 2015
"Friends, our hearts ache to tell you that we had to let our sweet Giorgio go yesterday. He was battling kidney disease and it just got to be too much for him. He was declining rapidly and we did not want him to suffer, so Dr. Neville came to the house and let him go while I held him in my arms. He was so loved by the kitty volunteers and by all of us at the Sanctuary, and we will miss him dearly".