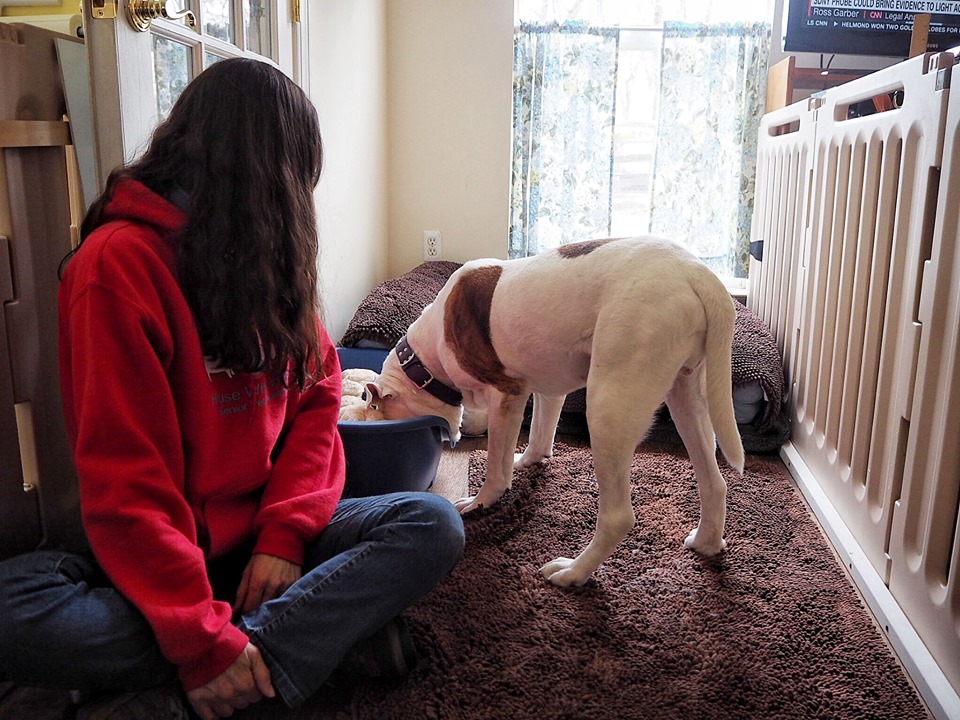 There's something very special about adopting a senior dog.  People who rescue older dogs know the kind of bond, the connection, the warm feeling of appreciation.
 Of course, many of us simply aren't able to adopt or give foster care for a dog.  But what if you could spend just an hour or two each week, with older dogs who would love extra attention?
House With A Heart wants to encourage you to become a Guardian Angel volunteer at your local sanctuary or shelter.  Each week we have volunteers who come to the Sanctuary and spend time with two, three or four of our pups. 
You'd be visiting the same dogs each time, so you'd get to know them, and they'd get to know you.  They all look forward to some extra play time, a little brushing or combing, a walk, riding in the car, learning a new trick.  Mostly, they look forward to that warm feeling they'll get from being with you, in the last months of their lives.
 Could you be a Guardian Angel volunteer? 
Joie:  "Her special Guardian Angel is Joan who comes to spend several hours with Joie once a week.  Joie looks forward to her time with Joan and I am so grateful that my puppy has so many who love her and help to make her life really special".