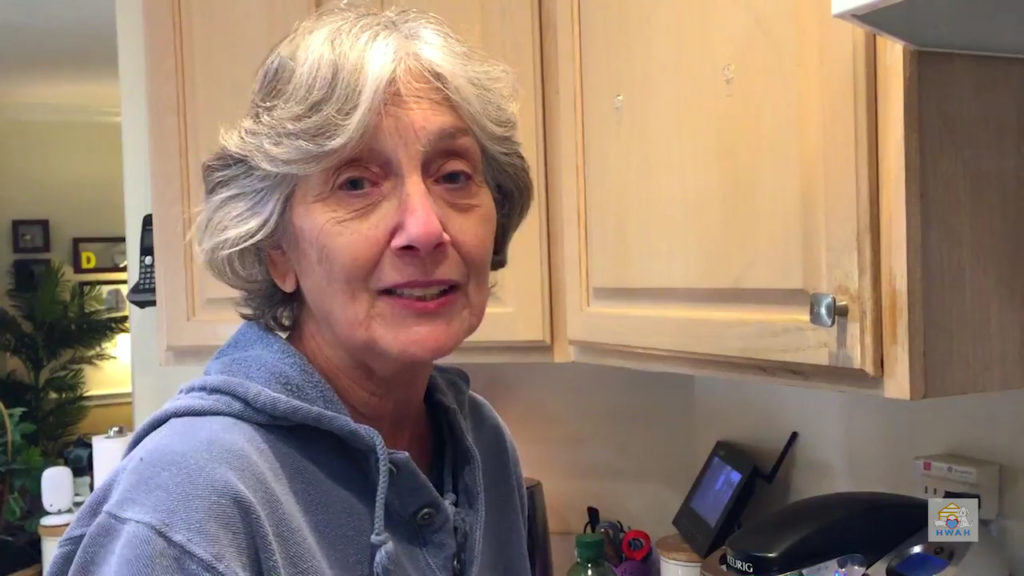 House with a Heart is blessed with so many wonderful volunteers and a shining example of the Love and Dedication these incredible people offer to HWAH is Michelle.
Michelle wears many hats at HWAH.  She cares for the kitties, she cooks the special stew topping for the pups food and she assists Sher with Administrative Asst. tasks.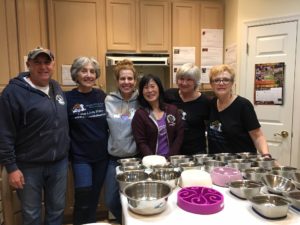 I am sure we could keep Michelle busy many days a week, but she lives a busy life with her friends and her family. She and Jeff love to travel and just this past year spent time in Hawaii , Boulder, CO, Florida, Chincoteague, they went on  a Rhine and Moselle River Cruise and….. most recently a wonderful visit to New York with family and friends.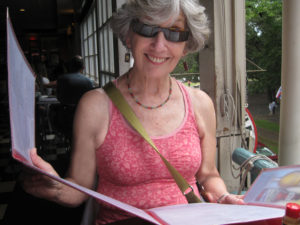 We do get to see Michelle one day a week when she tries to cram a LOT of tasks into a few hours.  The fact that Michelle is a vegetarian did not stop her from cooking up the meat stew for the resident pups.  I'll never forget the look on her face while she handled the hamburger for the first time and then told us she was a vegetarian.   She remains true to her conviction but knowing the pups need that protein source she is diligent about mixing up the meat and vegies into something the pups always love.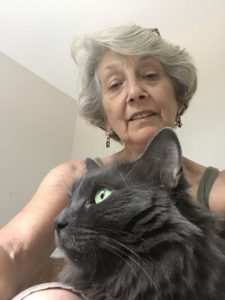 On a volunteer day, Michelle will care for Gianni and Fluffy our Senior cats, cleaning their kitty apartment, grooming them, giving them their special food and treats and making them feel loved and special.  When she has completed that task to her high standards of perfection she moves on to cooking for the pups when the stew supply is running low.   Cooking chores completed means it is time for her Secretarial skills that she uses to send out mailings, prepare and mail out special packages, and try to read Sher's chicken scratch in order to send out coherent cards and notes.  Michelle also handles the heartwarming task of preparing cards to go out to our supporters for special occasions and to give them thanks for their donations.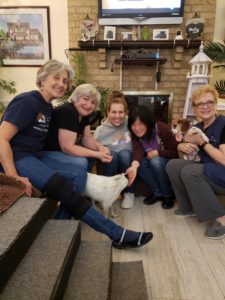 In addition to being a dedicated volunteer, Michelle has become a great friend to me – always looking out for my health and giving me good advice whether I want it or not!!!   ?   Last year when I was really sick with the flu for the first time in 12 years Michelle got me to the Minute Clinic and she made me homemade Chicken soup for my body and soul…..however her admonitions for me to get the flu shot this year fell on deaf ears.   My fingers and toes are crossed that I don't now get the flu again so she can say " I told you so"….  Although I know she would say it in a kind and loving way – because after all that is Michelle!!!