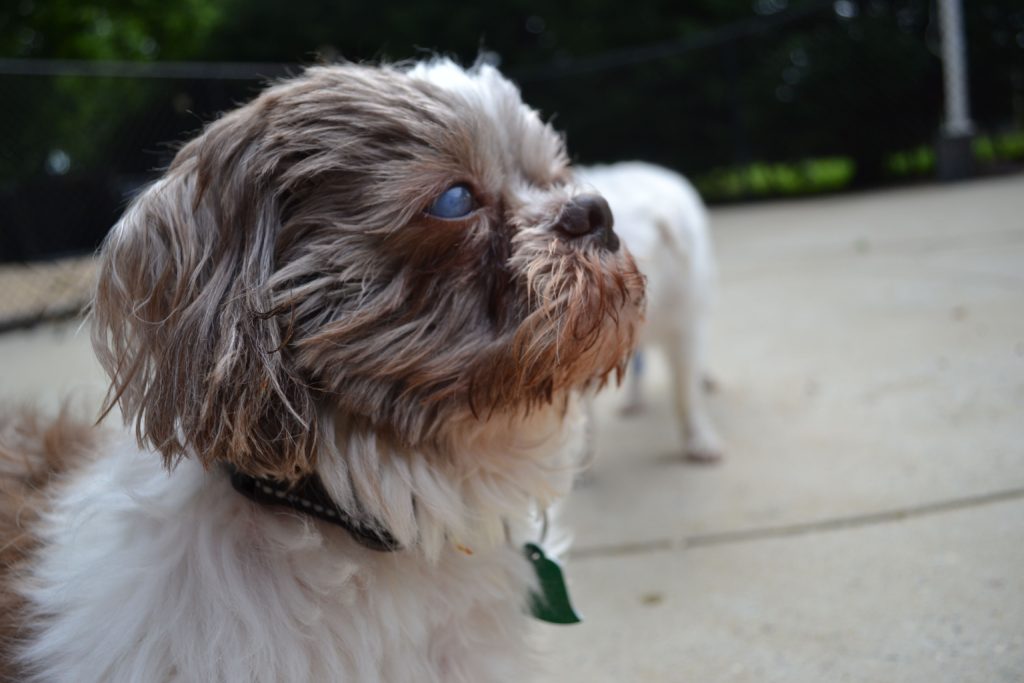 Tator – (aka Tator Tot)
Tator was another little pup who suffered in a hoarding situation. He was rescued by our friends at Pet Connect Rescue. Pet Connect thought that since Tator was not "housebroken" he might do better in the home-like setting at HWAH rather than having to be kept in a crate. We agreed to have Tator join the HWAH family.
Although a bit shy and anxious, Tator quickly settled in with the HWAH pack. This little pup enjoyed going out in the yards every few hours and hanging out with all of his pack-mates but was worried and shy around new people. With the passing of time he has seemed to settle in and get a better handle on his fear of people. If he does start to act up again then, we might research the correct cbd oil dosage for dogs so he's able to relax a little more and be less anxious around new people.
Tator is one of our younger residents at an estimated 8 years old, and he is still full of "Vim and Vigor". During outdoor playtime, while his older doggie pals are hanging out, Tator challenges his biggest enemy-his tail!! He will dart around in circles desperately trying to catch this elusive prey that seems to stay just one step ahead of him!!
Poor Tator's biggest fear is the vacuum…. No amount of cuddling or sweet talking can take his mind off of his fear of the dreaded vacuum so we have decided a broom will work just fine!!! Tator will always be a shy fellow but he is slowly coming out of his shell, showing us his entertaining and fabulous self. Slowly but surely, he has started venturing out when people arrive. He has even started to allow some people to hold him and pet him.
Tator has come a long way from the shy anxious dog who arrived at HWAH. He is such a sweet fellow and every day he becomes more confident and we are thrilled to see him thrive with our pack.
Please follow and like us: