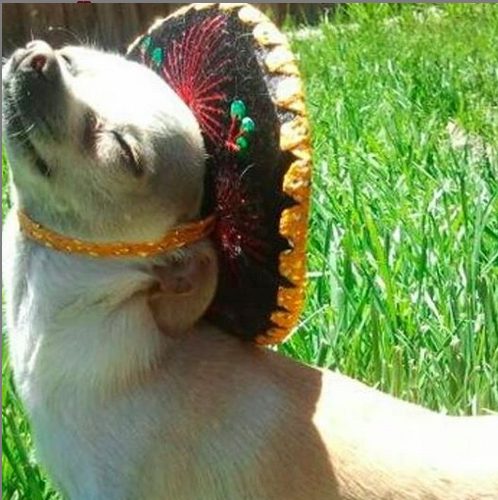 Where: Olney Winery
What: Sips for Senior Dogs Fundraiser
Meets Cinco-de-Mayo
When: Hold the Date! Sunday, May 5th
FROM 6:00 pm – 9:00 pm.
 Please join House with a Heart Senior Pet Sanctuary for an exciting evening out sipping wine, wonderful company, tasty hors d'oeuvres, raffles and silent auctions. All money raised will go directly to our K-9 Medical Miracles Fund.  if you can not join us, and would like to donate, please click here: K-9 Medical Miracles :  Tickets: Click Here to Purchase your Advance Tickets
Silent auction items galore:
We are thrilled to announce one of our sponsors for one of our silent auctions at our Olney Winery fundraiser is A Dollop of Color . Sue does amazing portraits and she is donating an 11×17 portrait of your pet that comes matted and framed. She will also be at the fundraiser in case you have any questions.
We are excited to announce another one of our silent auctions for our May 5th Olney Winery fundraiser! It's an all-new Echo Show (2nd Gen) Bundle with Adjustable Stand – Charcoal along with 2 Wyze 1080p HD Indoor Wireless Smart Home Camera with Night Vision, 2-Way Audio, (Works with Alexa) Total Value is $315!
We are excited to announce another one of our silent auctions for our May 5th Olney Winery fundraiser! Club Pilates is offering a FREE MONTH of UNLIMITED CLASSES! It's time to get in shape for the summer! Total Value is $199!
Hold on to your sombrero because we're about to announce another silent auction for our May 5th Olney Winery fundraiser! It's a Sombrero full of gift cards! It's a total value of $250! Thanks to our generous sponsors Not Your Average Joe's, Ricciutis Kitchen, Bonefish Grill, Cheesecake Factory, Starbucks, Mezeh!
I don't mean to PRESSURE you….? but we are getting closer to our fundraiser…have you bought a ticket yet???? Here is another silent auction for our May 5th Olney Winery fundraiser! It's an 8 QT 9-in-1 Instant Pot PRESSURE Cooker WITH Accessories! Total value is $166.00. If you don't have this item, you are missing out!
We'd like to announce another silent auction that we are having at the Olney Winery on May 5th. Surprise your significant other with a DATE NIGHT. Could be an anniversary, birthday or even prom! Martin's Sedan and Limousine Service has offered a $100 gift certificate and we are pairing it with a Cava Mezze Olney $50 gift certificate. You can use them together, or separate…your choice!
Up next on our silent auction list for our Sip for Seniors fundraiser….a RING DOORBELL! We have one, and it works great! You can be at work, and if someone comes to your door, you can actually talk to them! It's a great security system also.
Stressed at work? Over did it at the gym? Well how about a massage to treat yourself? Another silent auction for our Olney Winery Fundraiser on May 5th has been donated by Deborah Boggs from Blueberry Gardens Healing Center in Ashton, MD.
Continuing our list of silent auction items for our Cinco De Mayo fundraiser, is a House with a Heart gift basket. Inside you will get a HWAH sweatshirt, baseball cap, 4 wine glasses that say "It's not really drinking alone if the dog is home", special made paw print earrings, 2 custom bracelets…1 says "House with a Heart", the other says our catch phrase "Love Lives Here", and a dog frame.
Wow, this is another great auction that will be available at The Olney Winery on May 5th! Dog Lover's bonanza! It has a very comfortable bed, travel bowls, yummy treats, dog toys, 4 wine glasses that say "Dogs and Wine make life better", a Willow Tree Angel holding a dog, and a dog frame.
Another silent auction item has been donated by Academy of Martial Arts in Olney. A free karate uniform, 3 private sessions, and 3 months of group lessons. They are so generous! If you were thinking of karate lessons for your child…or even you, now is the time!
In keeping with the theme of our Fundraiser on Cinco De Mayo, next up on our silent auctions is a Tortilla Warmer filled with gift cards! You can microwave your tortillas and they will stay warm for an hour! Along with it, gift cards for the Cheesecake Factory, Starbucks, Roots, Bark!, Backyard Naturalist, California Tortilla, Greene Turtle and Outback Steakhouse! Are you hungry yet????
Here is a very unique silent auction waiting to be won at the fundraiser on May 5th. An Herbal Apprenticeship with Sky House Yoga. The apprenticeship style of learning gives you access to teachers and clinicians who work in the field of herbal medicine and can help you to build a steady knowledge base. You will also learn the skills needed to confidently identify plants in the wild and make medicines for yourself, your family, and your friends!
For those joining from afar, all classes will be streaming live and are recorded. So you can learn about herbal medicine in the comfort of your own home. The value of this auction is $1900! For more information, go to https://www.skyhouseyoga.com/herbal-apprenticeship-program.html
Workplace Wellness! Gather 10 or more of your employees, friends, or family to have lunch and learn about the topic of your choice. Eating well, Stress Management, Fitness, tailor it to your needs. Sponsored by Rachel Parker at MatzoBall Fitness.
Please follow and like us: