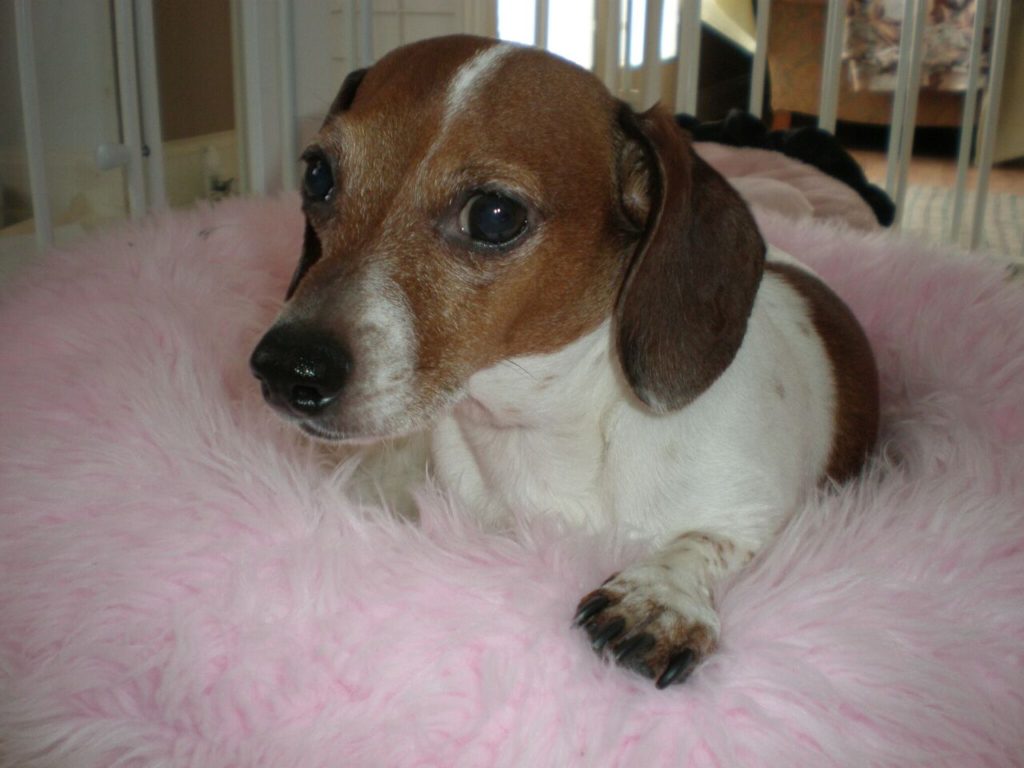 Little Rudy was a six-to-eight year old Jack Russell mix who came to us from the Montgomery County Humane Society in the Fall of 2010 when he was picked up as a stray. Although younger than our other residents, his physical condition was so poor that his chances of being adopted were non-existent. You see, Rudy exhibited an extreme neurological disability; he couldn't stand on his own, walk, or eat, because he couldn't hold his head still.
Although we immediately sent Rudy to a top veterinary neurologist for a complete work-up, the cause for Rudy's condition could not be identified.
Well, over time, Rudy miraculously improved! He was able to walk, a bit unsteadily, climbed stairs, used the doggie door, and loved to play and cuddle with his friends. His latest feat was climbing the doggie stairs to the sofa and snuggling under his favorite pillows. He's was physically challenged, but he was one determined little guy.
He liked to sleep under the couch cushions and surprise guests as they sit down.  He was affectionately known as "Rudy Tootie" (Fresh & Fruity).  He passed in 2013
Please follow and like us: