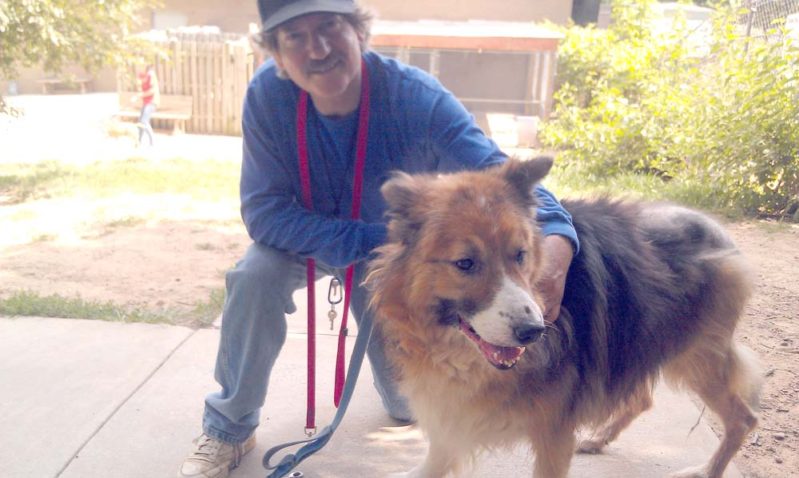 Adopting a Senior Dog
We recently asked our Facebook Family – "What would stop you from adopting or caring for a Seriously Senior Dog"? The overwhelming response was:
      Emotional Toll
      Time and Effort
      Cost
We know at HWAH, the reward of adopting a senior dog will far outweigh the challenges.  But we have a suggestion for those who want to help, but can't commit long term:.
One of the greatest fear for many senior dog and cat owners is that they themselves will have to go to the hospital for an extended stay with no one to care for their furry family member.
But, the good news is programs are popping up across the county (and hopefully globally) that will help those folks!
And you can help!  Just sign up to be a temporary foster:  Some of the benefits:
You choose to foster for the length of time you can commit.

Unlike fostering through animal shelters, a PACT Foster Parent has a solid date when they know the animal will go back to a loving home that is grateful to have them back.

You choose the breed, size, gender, needs, and temperament. We give our fosters the flexibility to detail exactly what they are comfortable with, and carefully match our animals with the Foster Family's specifications.
Gain a loving companion, a new playmate for your pet, and the knowledge that you have saved an animal from losing his best friend and disappearing into the shelter system.
Make friends that will last a lifetime. Foster Families build an ongoing relationship with both the foster animal and their human companion. Fosters have the right to visit their foster animal after they return to their owner, to reduce separation shock on both sides. Because of this, the Owners and Foster Families form a bond with each other that is unique, and the owners are often "adopted" into the Foster Family as well as their animal, staying in touch and sharing holiday dinners long after the foster term has ended.
Check out some of the following groups who are providing this service or see if you can start something in your area.
Please follow and like us: