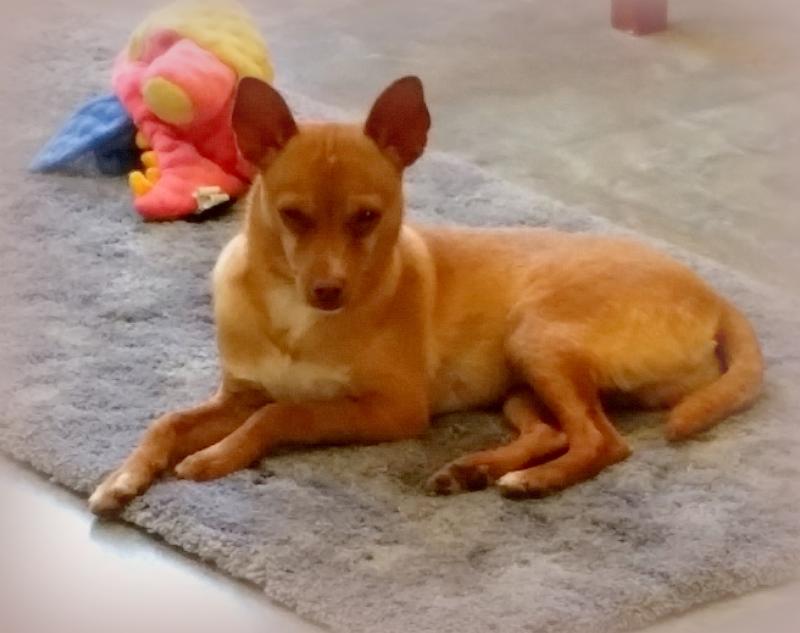 We're so happy to introduce you to the newest HWAH resident.  Unlike our other pups and kitties he's not a senior and he has no special needs.  So why, you might ask, is he at the Sanctuary?  Well, because this little hunk of love is a MIRACLE!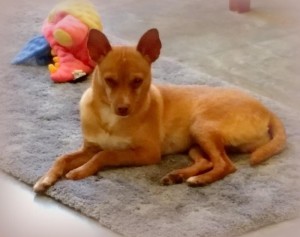 Here's Monroe's story.
When our dear friend Rebecca, a kind and wonderful lady who works very hard to rescue homeless pets from shelters, asked us to foster a six-month-old Chihuahua puppy who was  turned into the Baltimore shelter as a stray, we could hardly refuse.
Rebecca's friend picked him up at the shelter and brought him to the Sanctuary.  When he arrived, our hearts sank.  The little guy was thoroughly helpless.  He couldn't see.  He couldn't stand up without leaning against the side of the kennel for support.
He didn't even know how to eat. It seemed that he might have been born with brain damage. Or that he suffered an injury while a stray. Our hearts broke for little Monroe. But of course, we knew we would give him the very best care we could and love him a lot while he was with us.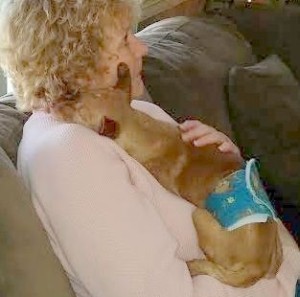 And then it happened. Within a week of his arrival at HWAH, Monroe could see. He could stand without support and could walk around the Sanctuary. He was eating like a little piggy. And, because he was such a love bug, everyone who came to HWAH wanted to cuddle with him.
When Monroe was taken for a neurological consult, the vet was of the opinion that Monroe had either been oxygen-deprived or had been kept in a dark, confined space for an extended period of time.  In truth, we'll never know for sure.
But what we do know is that we fell in love with this sweet, intelligent, energetic puppy.
Update: Monroe become a #HWAHforeverFoster and now lives with Karen and his new forever family!
Please follow and like us: