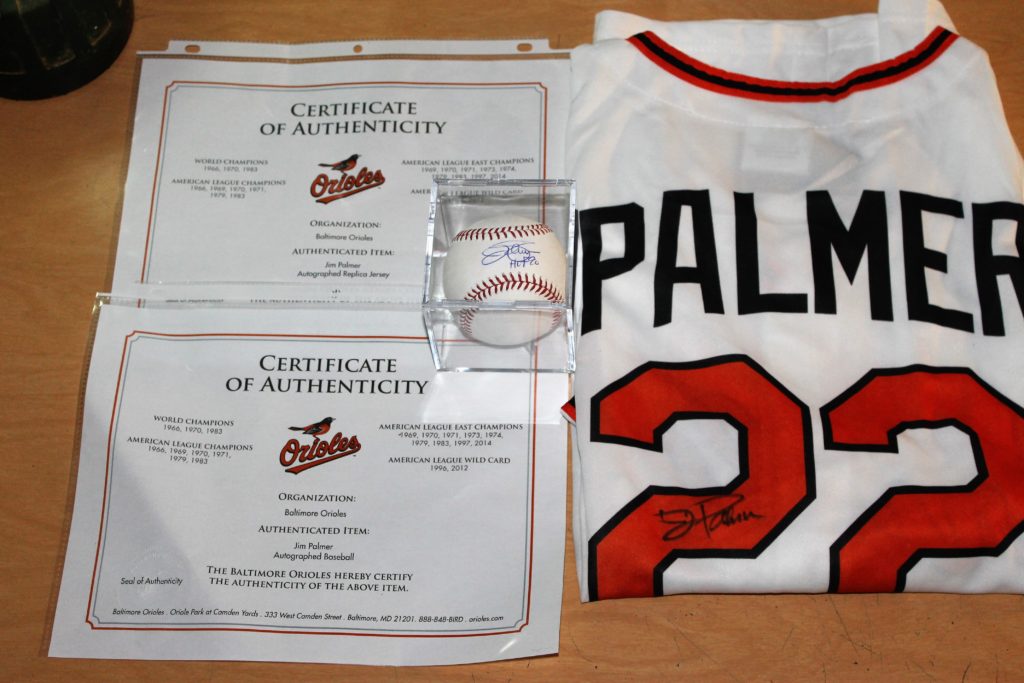 House with a Heart is pleased to share with all of our followers this special Silent Auction on behalf of one of our rescue partners, Tomorrow's Promise:
GOGO's Jim Palmer Silent Auction
September 4, to October 6th, 2017
GoGo has a serious heart condition so we made her own Facebook page in order to make whatever time she has special. She wanted to share with everyone this event, she even told us to do it. The money raised will go towards helping all our animals with any medical needs they may have but in particular our special GoGo. So please think about GoGo and all the dogs and cats under our care and help us raise much needed funds to take special care of each and everyone.
Bid at Tomorrow's promise's Facebook page:
Place your bid in the comments in the event post on the above facebook page. Questions, contact Claudia.
Includes: 1 autographed ball, 1 autographed jersey (COA for both) and an unsigned Orioles hat
────
Jim Palmer played all 19 seasons with the Baltimore Orioles
────
He was elected to the Hall of Fame in 1990
────
Winningest Pitcher of all in the 1970s
────
Only pitcher in the history of the Fall Classic with a win in three decades
Please follow and like us: