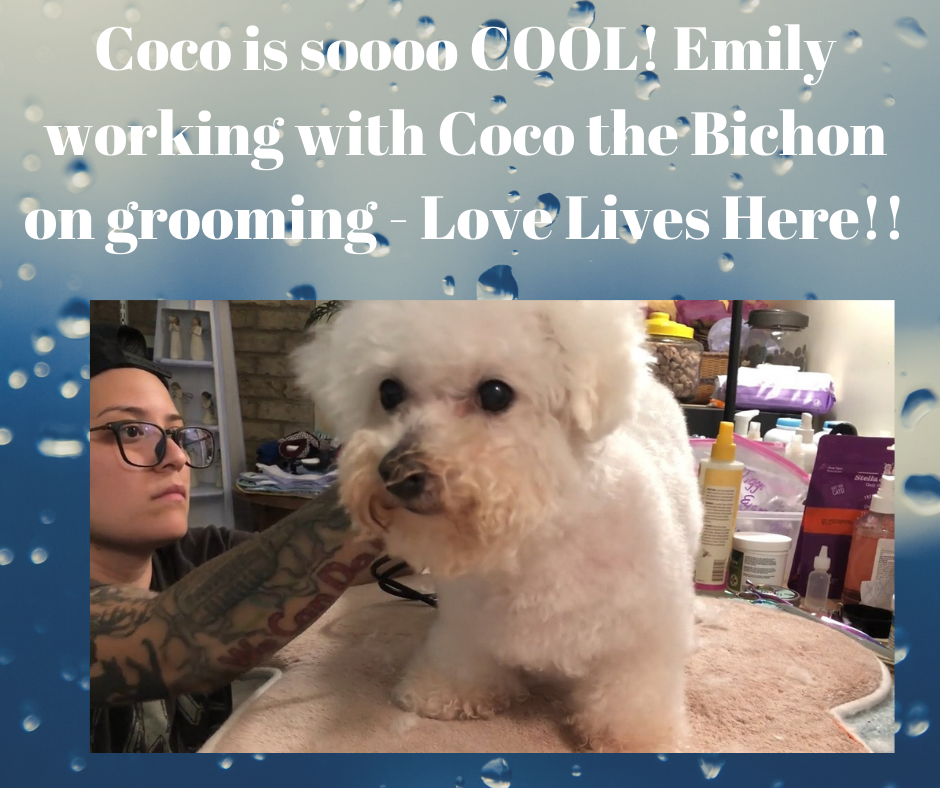 Welcome to Giving Tuesday, a global day of giving! Our theme this year is "Pay It Forward to 2021."
At House with a Heart, the care and comfort of all of the residents – pups and kitties – is our primary mission. One of the areas that encompasses that is GROOMING.
We employ the services of a professional groomer for all of our fluffy haired friends, and regular grooming expenses add up quickly! We hope you will help us "Pay It Forward to 2021!" to help cover our grooming expenses next year.
Because all of our pets are seniors, we use grooming and nail services that come to the Sanctuary.
We have two types of pets when it comes to grooming: those who need the skills and tools and expertise of a professional groomer, and those who have short hair and need bathing and nail clipping to maintain their health.
Currently, we spend $60-75 per pet at each visit. Our groomer typically comes monthly and HWAH takes care of washing/grooming in between.
We also have a special vet tech who comes and does the nail trimming for all of the residents, and charges $10- 15 per pet per visit as well. We are so grateful she is able to come to the sanctuary to avoid the trip to the vet!
Our Fundraising Goal is $ 3,500 to cover our basic grooming costs next year.
If you would like to support our grooming service expense, please click on the link below and mark "Grooming" in your comments:
https://housewithaheart.com/shop-hwah/hwah-giving-tuesday/
P.S. – Thanks to the CARES Act, individuals can deduct up to $300 in charitable contributions on their 2020 federal tax returns.