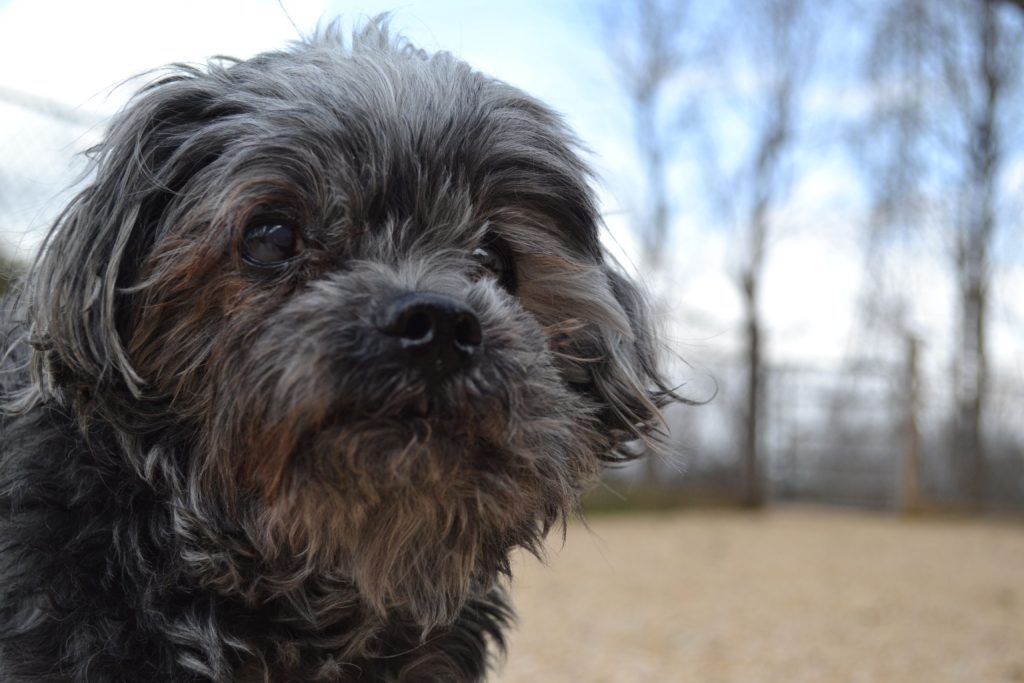 BooBoo – "Happy Days Indeed"
One night in 2016, I received an email appeal from a rescue in North Carolina.
A family had abandoned their little blind poodle at a shelter and the pup was not doing well.  At that time, we had space available and plenty of love to give.  I immediately sent out a call for help to transport BooBoo to House with a Heart, and Nancy, one of our beloved volunteers answered!!  She met the transport from NC and brought the little guy right to our door.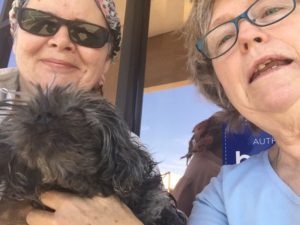 It was evident that on the ride Nancy had  fallen crazy in love with Mr. BooBoo, and before too long she became his Forever Foster Mom.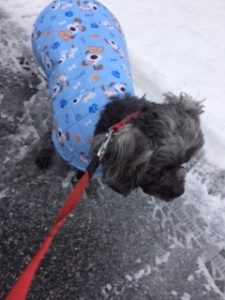 At first, BooBoo was barely able to walk down their driveway on a leash. He was anxious and trembled at every sound or wisp of wind in his face.  In the house, he stayed in his bed and seemed afraid to move or venture out. He was unduly quiet.  Nancy, and her husband Mark, were not to be undone by a little bundle of black fluff, so they continued to shower BooBoo with love and care.
 With their constant affection and attention he finally came out of his shell.  He can Now bark with the best of them and can walk for a mile with his head and tail up and a big doggie smile on his face.  Nancy says he would be faster if he didn't stop to sniff all the messages left by other dogs.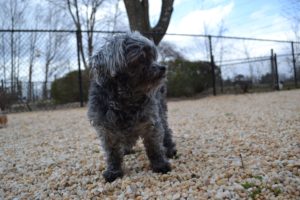 BooBoo loves to go on family trips and vacations, taking his job as back seat driver seriously.  He is gentle with the grandchildren and they are gentle with him.  He is an incredible lap warmer and loves to join Nancy as she reads the daily newspaper. This little senior pup has come a long  way from his days of being abandoned and left behind by his family, proving how one seriously senior pup can enrich and enhance a family for many years.