Piper is being fostered through Buster's Buddies, a program in which our Sanctuary fosters special dogs for their current rescue. While the rescue continues to look for a forever home, HWAH supplies their daily needs of food, shelter, and love. We also assist the rescue in promoting them for adoption.  Piper is being fostered in collaboration with Dogs Deserve Better.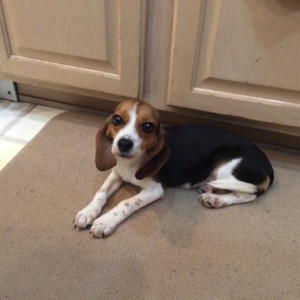 This sweet little pup is named Piper.  She is a six-month-old Beagle puppy who has failed to thrive and is only 7 pounds.  She was just diagnosed with a liver shunt, and we are not sure if she will survive.  The Sanctuary is currently working with Dogs Deserve Better to foster Piper while she is being evaluated for her medical condition.  We are hoping that there will be a miracle and her condition can be cured or stabilized.  If she will not improve, we are committed to giving her love and snuggles and comfort care for as long as she is with us.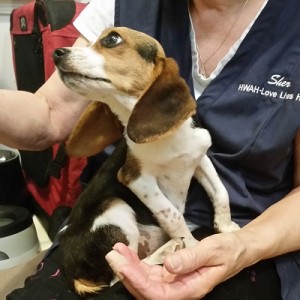 We will provide updates as to Piper's condition as we know more.  If her condition improves and she makes a great recovery, we will continue to foster her until she is adopted through Dogs Deserve Better.
Please send your thoughts and prayers to this special pup!
For more information about Dogs Deserve Better, visit their site here.
Please follow and like us: