Lucky Lady, Two BFF's for Jenny
This beautiful 13 year old Portuguese water dog was rescued from a hoarding situation.  She had been placed in two foster homes that were unable to rehabilitate a dog that had emotionally shut down.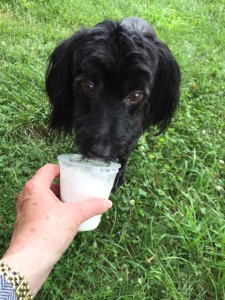 Since coming to the Sanctuary, Jenny has slowly made progress and now can walk on a leash and will sometimes take a treat from your hand.
Buddy the Pug was our Jenny's FIRST love…before she ever met Logan. Buddy was the friend that helped Jenny to come out of her shell. He was her Safe Place… the photos with Jenny are on the day that Buddy passed –Jenny would not leave his side.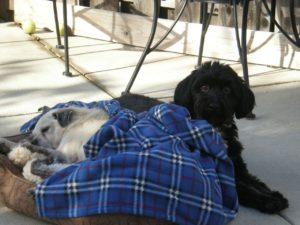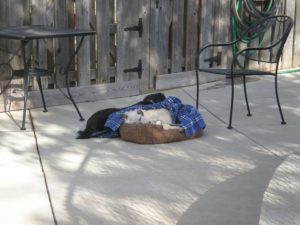 She's very shy, but occasionally comes out to greet visitors to say hello.  When Buddy passed away Jenny was a bit lost but she soon chose Logan as her new best friend.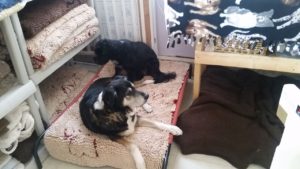 Jenny and Logan…. In early 2017, Jenny became ill and had to spend a few days in the ICU. Once she got back home (all is well now) we moved her into the Rascal Room so we could better monitor her. Then of course we had to bring Logan into that room with her as well. Guess they decided they want to be part of the little dog pack. That's when I found them in the Little Doggie Den on the lounge chair!!!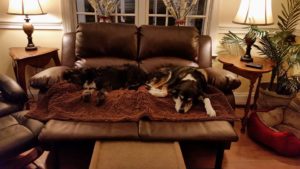 Logan recently left us so Jenny has been a little out of sorts.  We have insisted that she hang out with us in the Main Sanctuary so we can love on her and even though she prefers her own company she will allow us to sit and pet her.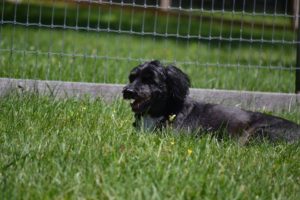 Please follow and like us: