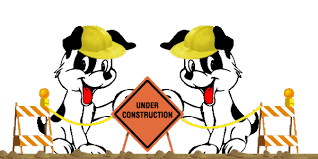 House with a Heart is pleased to announce our kennels are getting a make-over.  No, not the kind you see on HGTV, but we are tearing out the old, cleaning and painting, and refurbishing the kennels.
In order to make that happen safely for all of our residents and visitors, we will be closed during September starting after Labor Day while the workmen are onsite.
If you would like to support our special "Renovation Fund" please click to donate, or send your contribution to House with a Heart, 6409 Stream Valley Way, Gaithersburg, MD 20882.