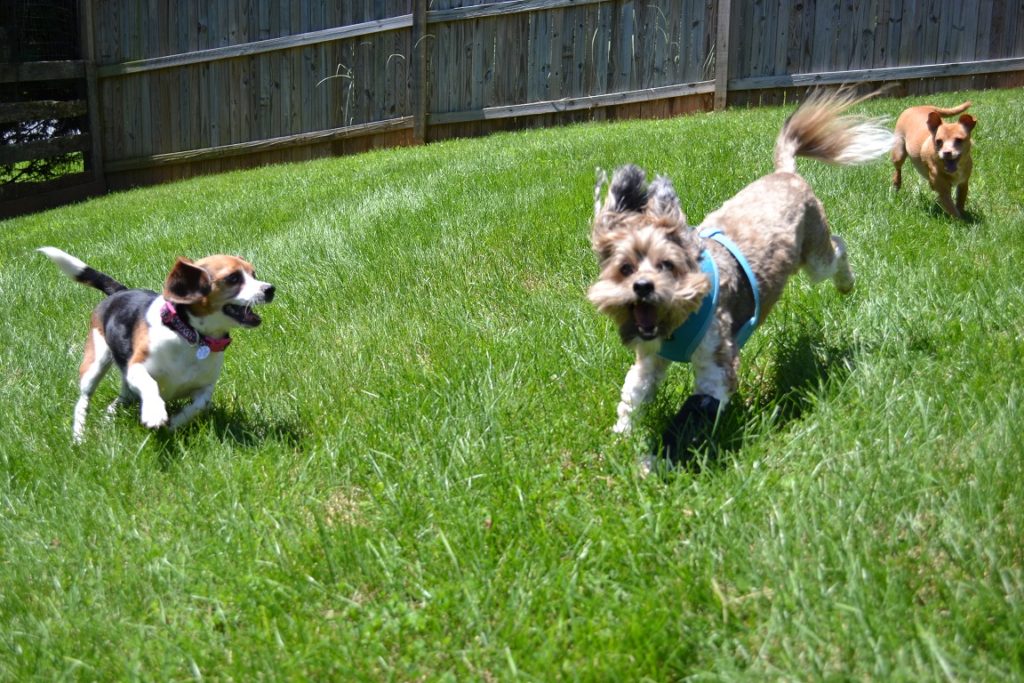 House With a Heart can only care for friendly dogs.  This is a MUST!!!  
Planning a trip and not able to take your dog with you? There's no place like home…except House with a Heart Short Term Care Program.
HWAH can care for a limited number of friendly dogs of all ages, including those with special needs, while their owners are away. When your dogs are with us, they become a HWAH BFF (Best Friend Forever)!
PLEASE NOTE:
HWAH reserves the right to turn away any dog who is in poor condition at the time of drop off.
Examples:
Dogs who are in obvious pain, have not been seen by a Vet and do not have medication to keep them comfortable.
Dogs who are matted and dirty and in need of grooming.
Our closure dates for 2019 are as follows:
September 13th to September 27th
November 1st to November 8th
Our closure dates for 2020 are as follows:
January 6th to January 17th
April 17th to April 27th
September 11th to September 25th
November 6th to November 13th
Vaccine Records, food and medications:  We will need current vaccine records for your dog.  You should provide clearly marked food and medication.  We have bowls, bedding, and toys.  You may bring familiar items that will comfort your dog, but please don't bring anything that would be upsetting to you if it was lost or damaged.
Tour of HWAH:  If you have not yet visited HWAH you should plan on coming for a visit

without

your pet.  Visiting hours are

by appointment

Saturday between 1pm and 2pm or Wednesday evenings between 7pm and 8pm. Please email hwah.lori@yahoo.com  to set up an appointment.
Get Acquainted Visits for First Timers:  Once you have visited HWAH and decided that we would be a good fit for your pet we

REQUIRE

a Get Acquainted Visit to familiarize your pet with HWAH.

Dogs must pass the GA visit before we can care for them

.  GA Visits are a free service,

by appointment

– Monday through Saturday – drop off Noon with their dinner and pick up at 7pm.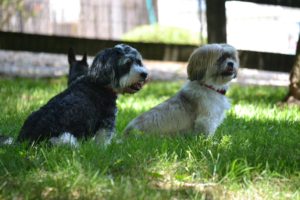 When you are ready to bring your pet to HWAH for his or her Short Term Visit:
Drop Off and Pick Up times:  7 days a week Noon to 1pm or 7pm to 8pm.  Drop off or pick up at either time.
Special Note– Noon to 1pm (if

picking up

during this time there is no charge for the pickup day)
Special Note –7pm to 8pm (if

dropping off

during this time there is no charge for the night).
The suggested value is $45.00 for the first dog, and $25.00 for each additional dog. (This is the local fair market value).  Any donation in excess of that amount is allowable under IRS Guidelines for Charitable Contributions.
Please be sure to bring your dog's food.  If provided by HWAH, there will be an additional daily charge for food.
We cannot accept payment from third party non-profits for these services. All of the funds go to support the HWAH residents.
IF YOU ARE A NEW CLIENT! 
please follow instructions before making a reservation
We will need you to set up an account in Kennel Link
Click on the links below and fill out the contract form and dog detail form
.
IF YOU ARE A CURRENT CLIENT, create your reservation request by clicking on the button below.