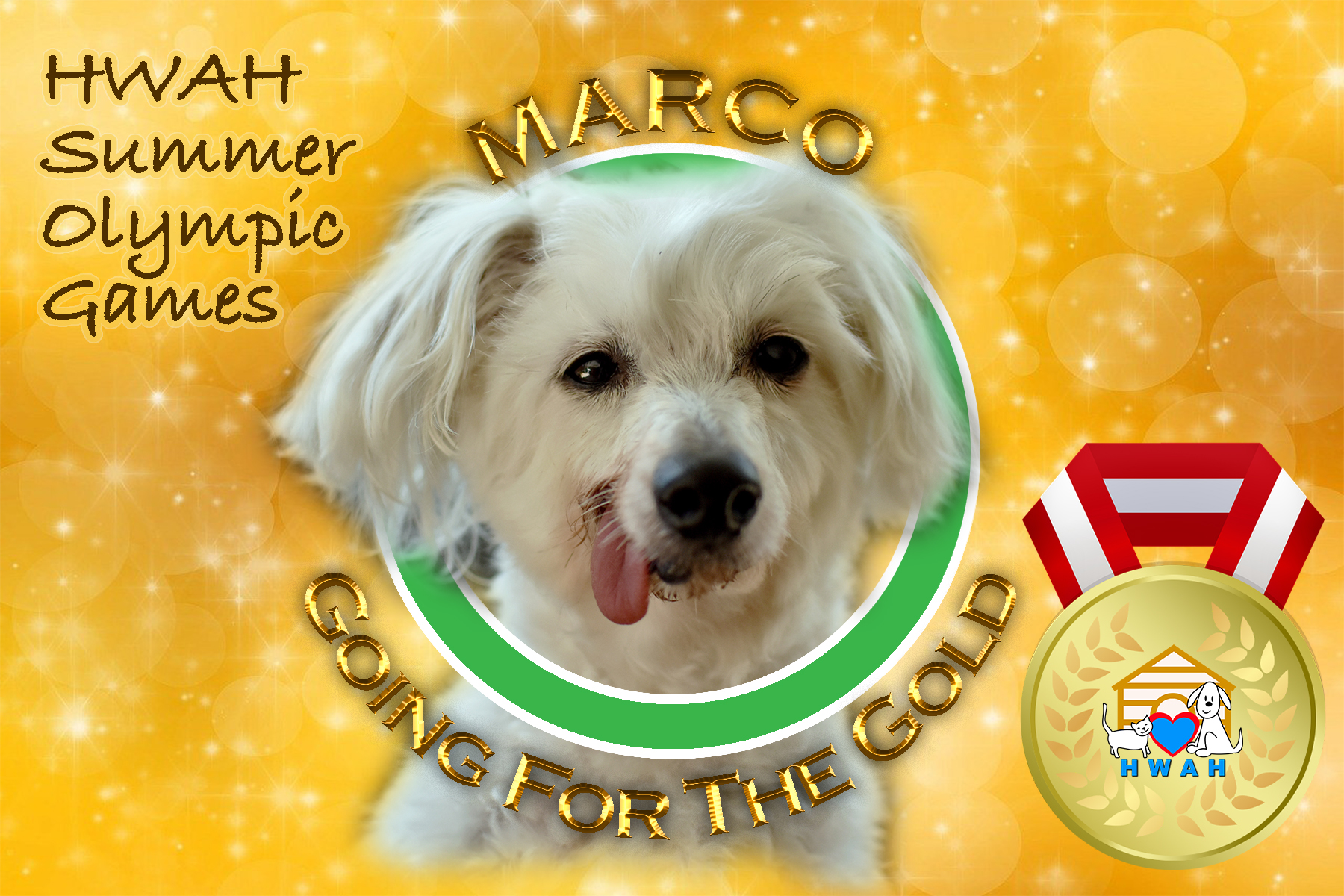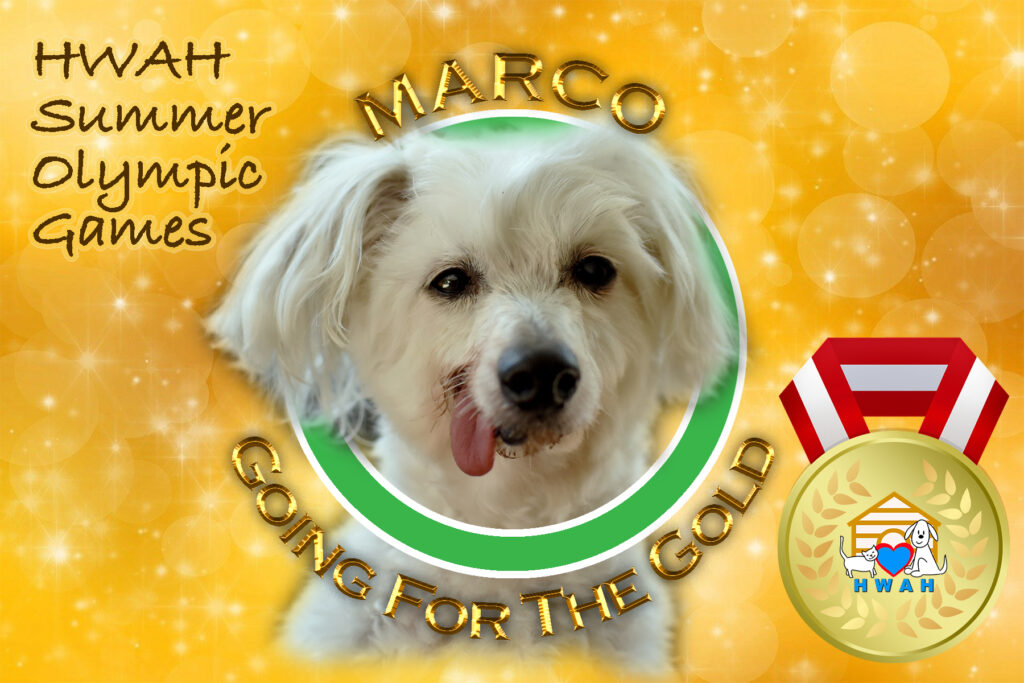 Marco not only won the contest to be on the cover of our 2022 calendar he won the heart of our Maria G.
He has been over the moon about her for a LONG time – we even had to put him in the bathroom when we knew she was coming on Saturday.  He would scream and cry and bark and practically turn himself inside out when he saw her…..  so we hid him away when she arrived and once she was settled she would go and get him out of the bathroom so they could be one on one, she would take him for a walk until he calmed down and then bring him back with the group.   He was fine once she left until the following Saturday, but once he went home with her it was all over!!!
He did go there with the idea he would stay Thursday night through Sunday night and then stay here on the days that Maria works.  Well…..  she brought him back on Sunday night and he proceeded to pace from one gate to the other looking for her and at the end of the night when he would normally come and jump up on the swing to get his bedtime treat he ran back to the gate and I had to pick him up to bring him in!!!   Maria picked him up again on Monday and said they would work it out so he can stay with her all the time.  If she gets stuck for a long day she will bring him for the day but pick him up in the evening.  He has decided he belongs to HER!!!
She has said that he is so much more calm at her house than he is here.  He doesn't bark and seems to enjoy the quiet.   She takes him for a stroller ride around the lake every day along with his new Foster brother, Coco.   Then he goes for real walks where he can sniff everything and he gets to sleep snuggled up in bed at night with Maria.  He is LOVING all the attention.
He is a super sweet doggo but he is a barker at everyone and we always have to put him out in the sunroom when people are coming – he would get so excited when Maria arrived on Saturdays that we had to put him in the bathroom before she arrived…   I miss him cause he is a cuddle love but oh boy he is getting so much more love and attention and I would wish that for any of them!!!  😊