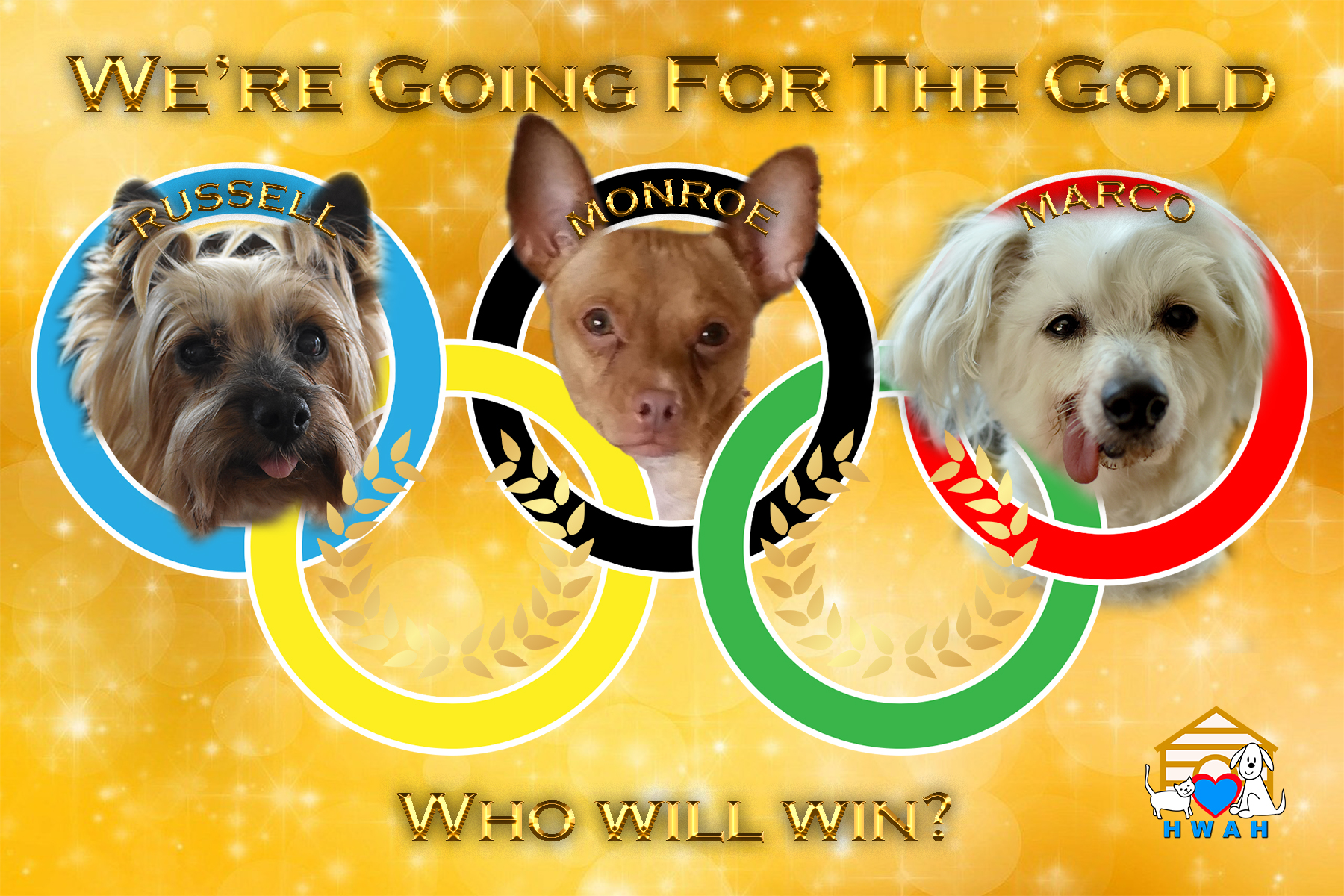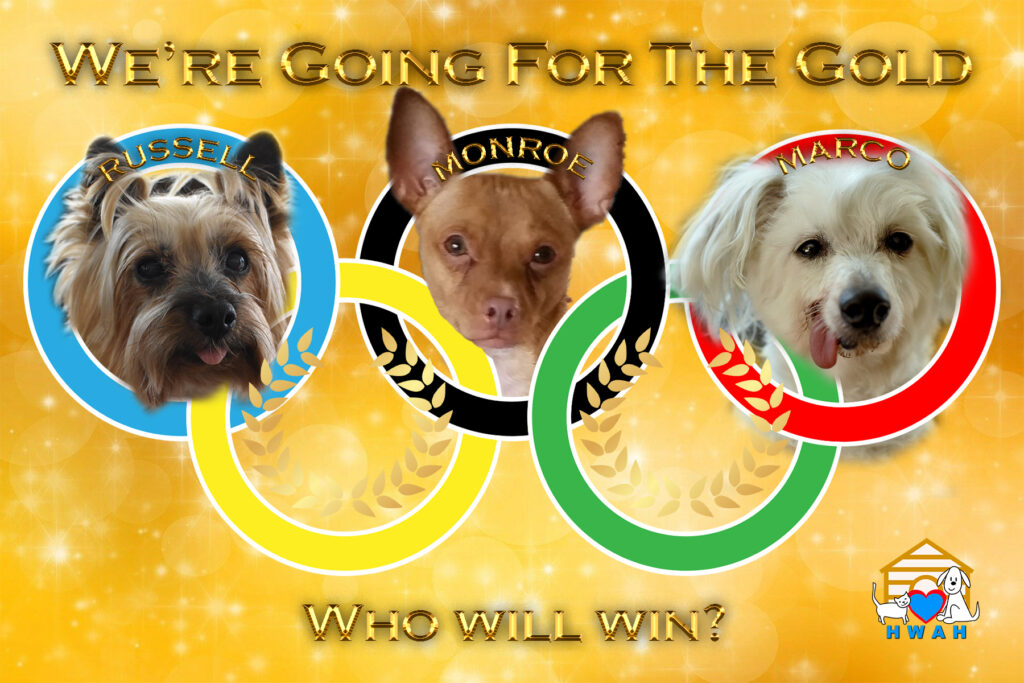 Our Annual Calendar Cover Contest is BACK!
Our theme is HWAH Summer Olympic games
"Going For The GOLD"
And our athletes are the House with a Heart Residents!
The winner will be featured on the cover of the 2022 House with a Heart Calendar
Once again, we need your help!
Thanks to YOU, last year's contest was a resounding success, so we're sharing the "choice" for our calendar cover pet once again!
We know times are still challenging and money is scarce. If you are able, we hope you will "vote" by donating for your favorite Calendar Cover pup.
Marco, Monroe and Russell each have their very own fundraising page on our website
The contest is to see which one of these cuties will be able to raise the most money for our senior pups and kitties.
⏰The contest ends on Sunday, Aug. 1 at 11:30 p.m. EDT – but donations are always welcome!⏰
The winner will be announced in our August e-newsletter and online via Facebook, Twitter and Instagram
P.S. –  Thanks to the renewed CARES Act, individuals can deduct up to $300 in charitable contributions on their 2021 federal tax returns – up to $ 600 per couple. If you are able, please make a gift today to help animals in need!